BENEFITS
Cellglo Mince Beaute is a functional food drink that enhances body metabolism to achieve a slim and healthy body with moderate eating and exercise. It helps to reduce body fats, increase metabolism, reduce water retention, improve the digestive system, detox, and improve constipation.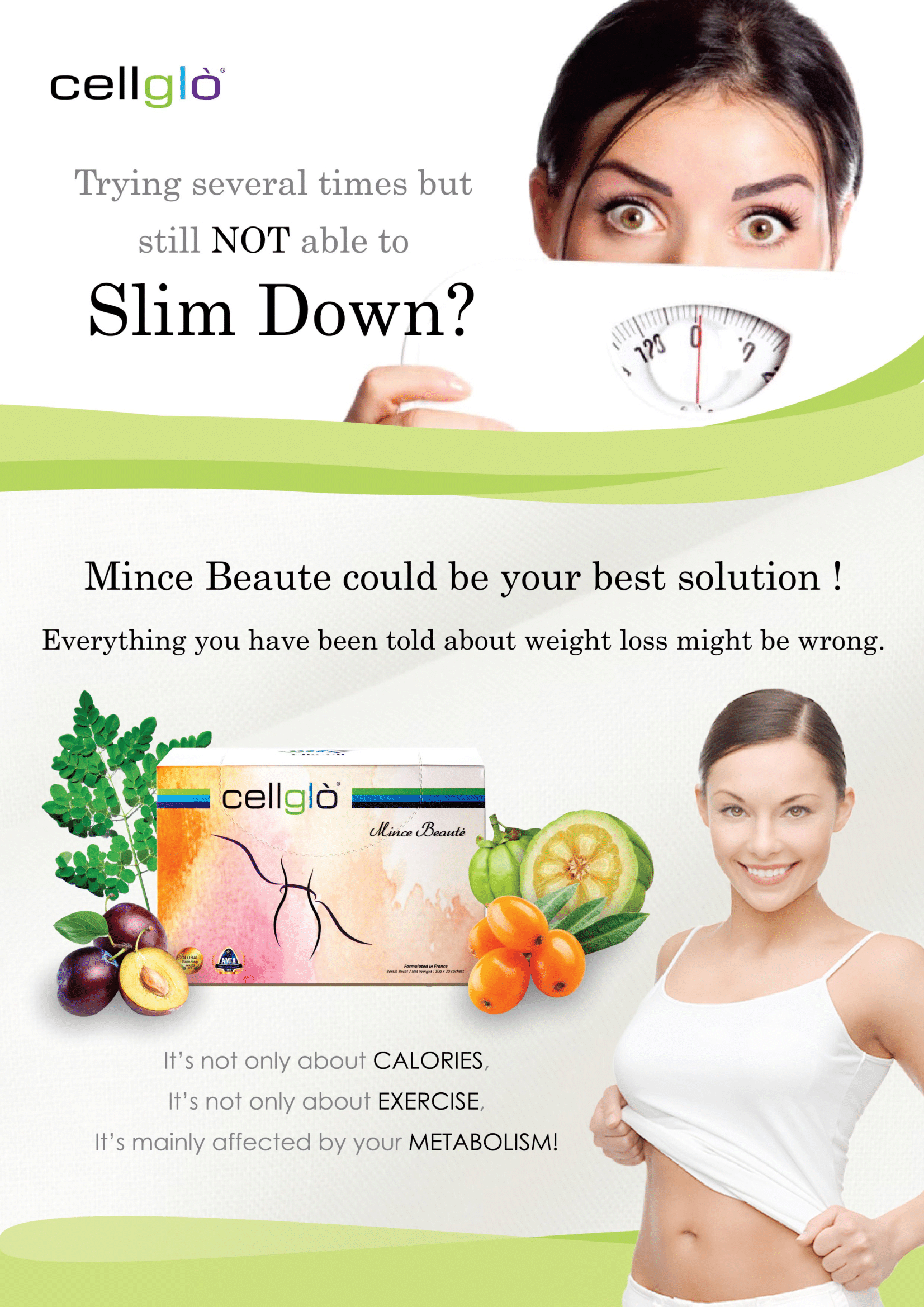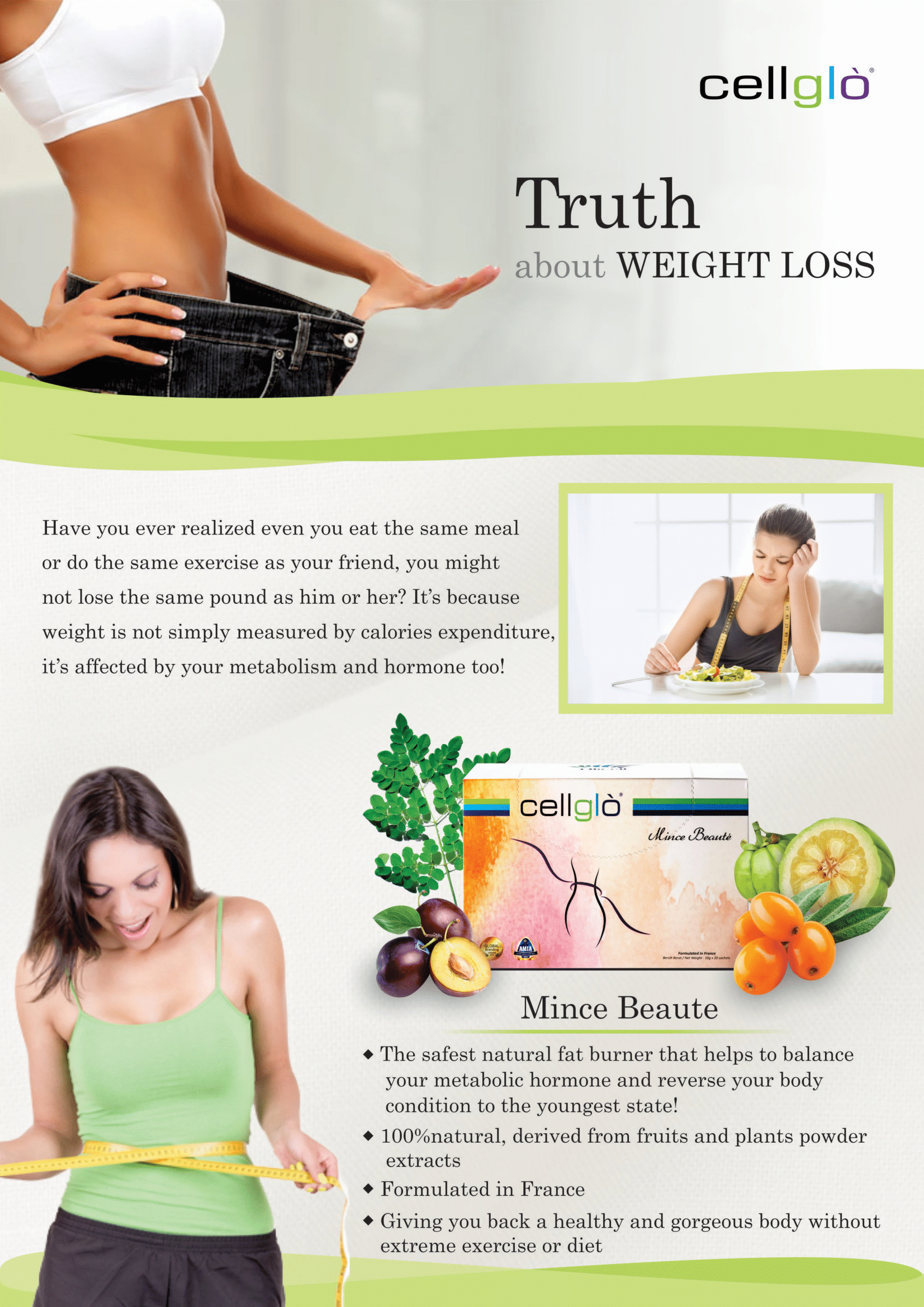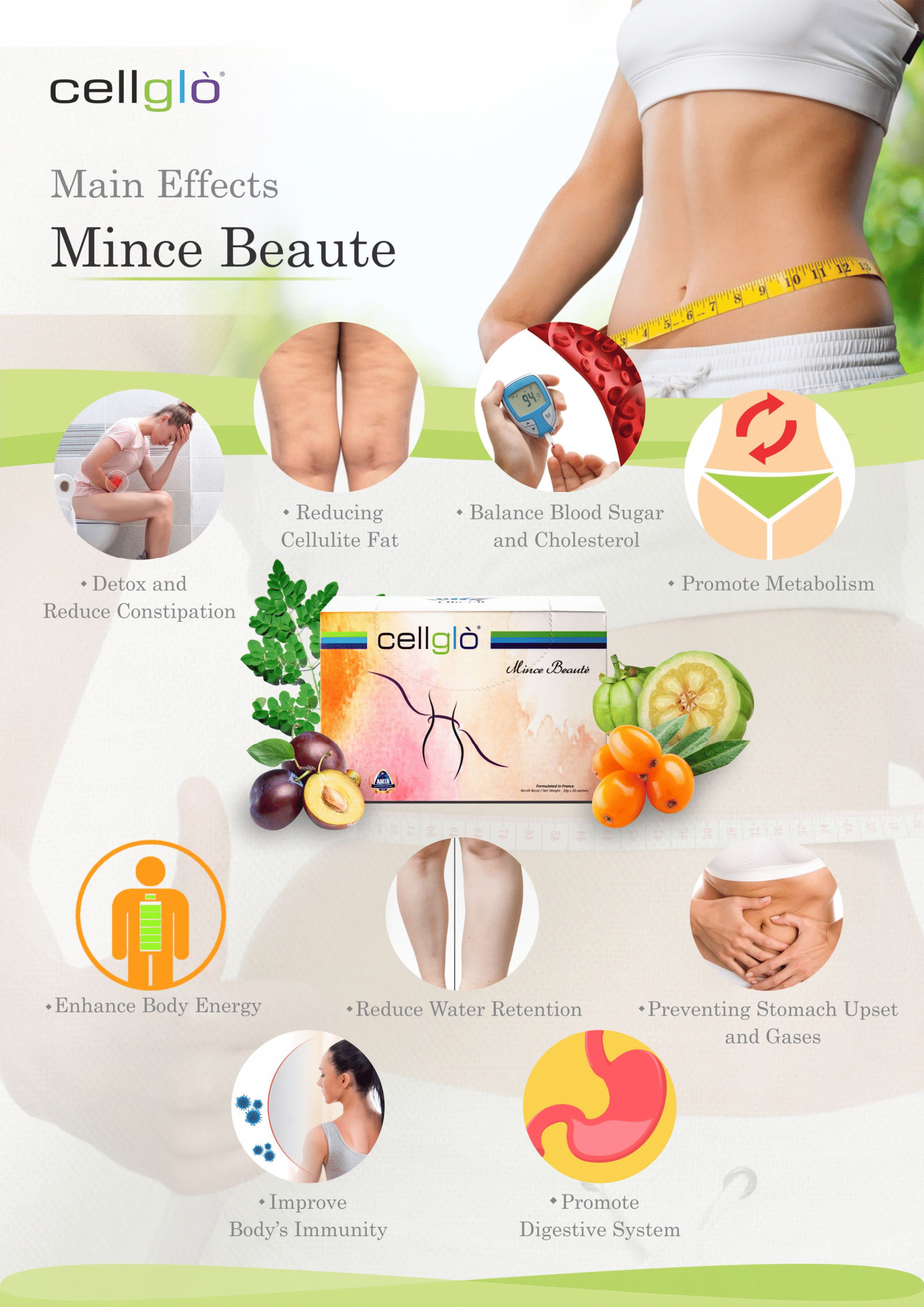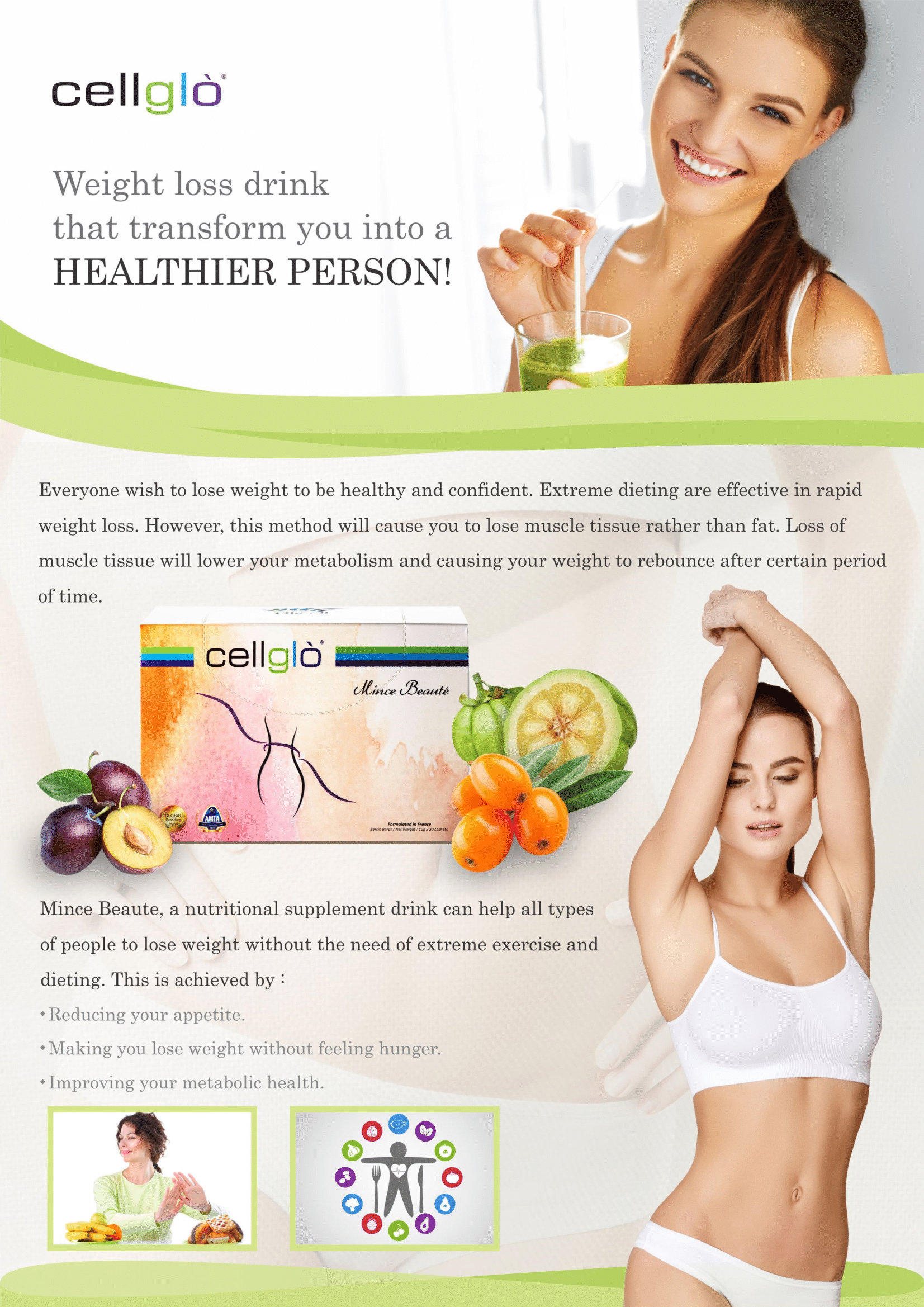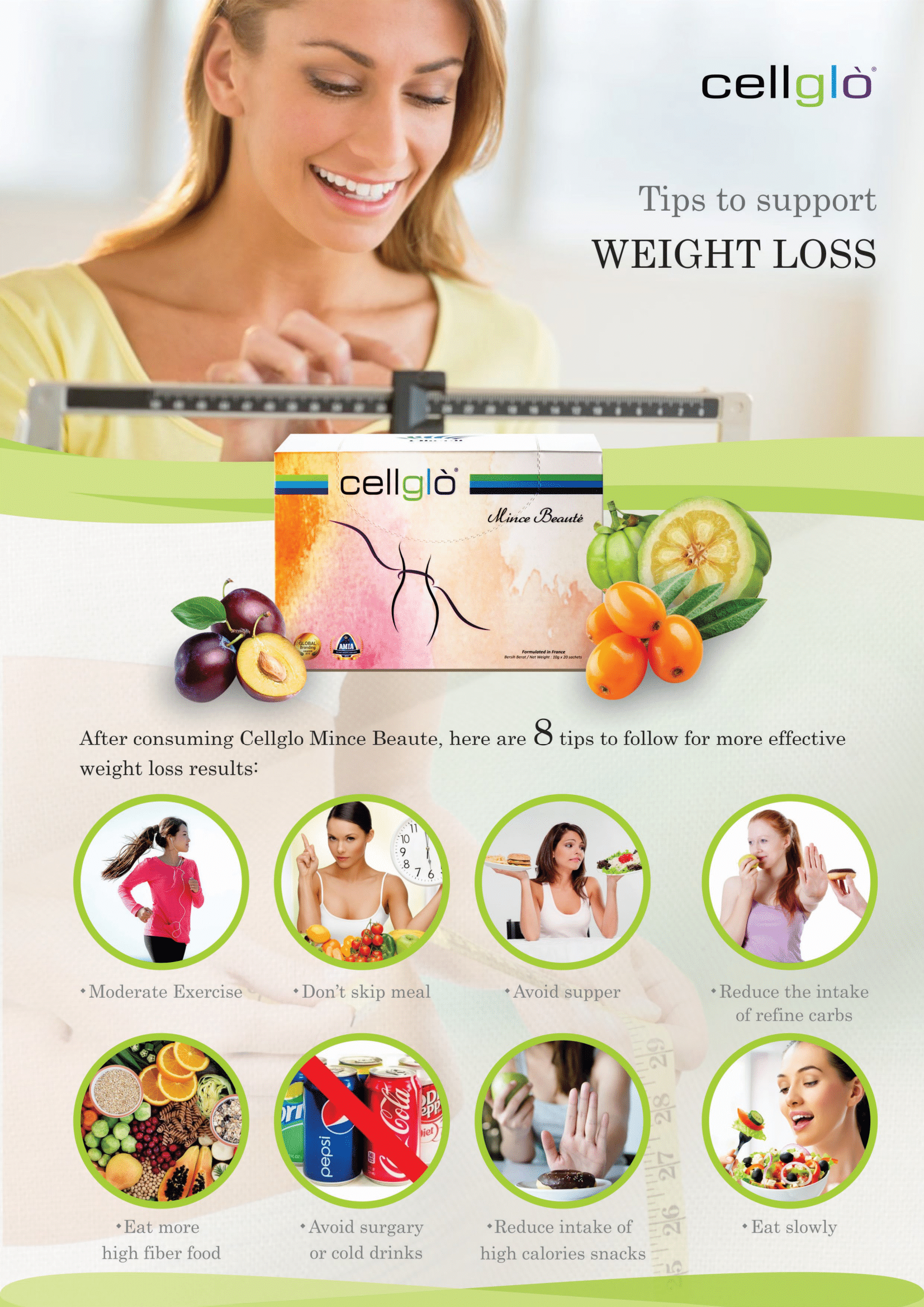 INGREDIENTS
Kiwi Fruits Powder, Sea Buckthorn, Garcinia Cambogia Extract, Moringa Extract, L-carnitine, Soursop Extract, Oligosaccharide, Prunes Powder, Cannellini Bean, Raspberries DSA, Guar Gum, Wheatgrass Powder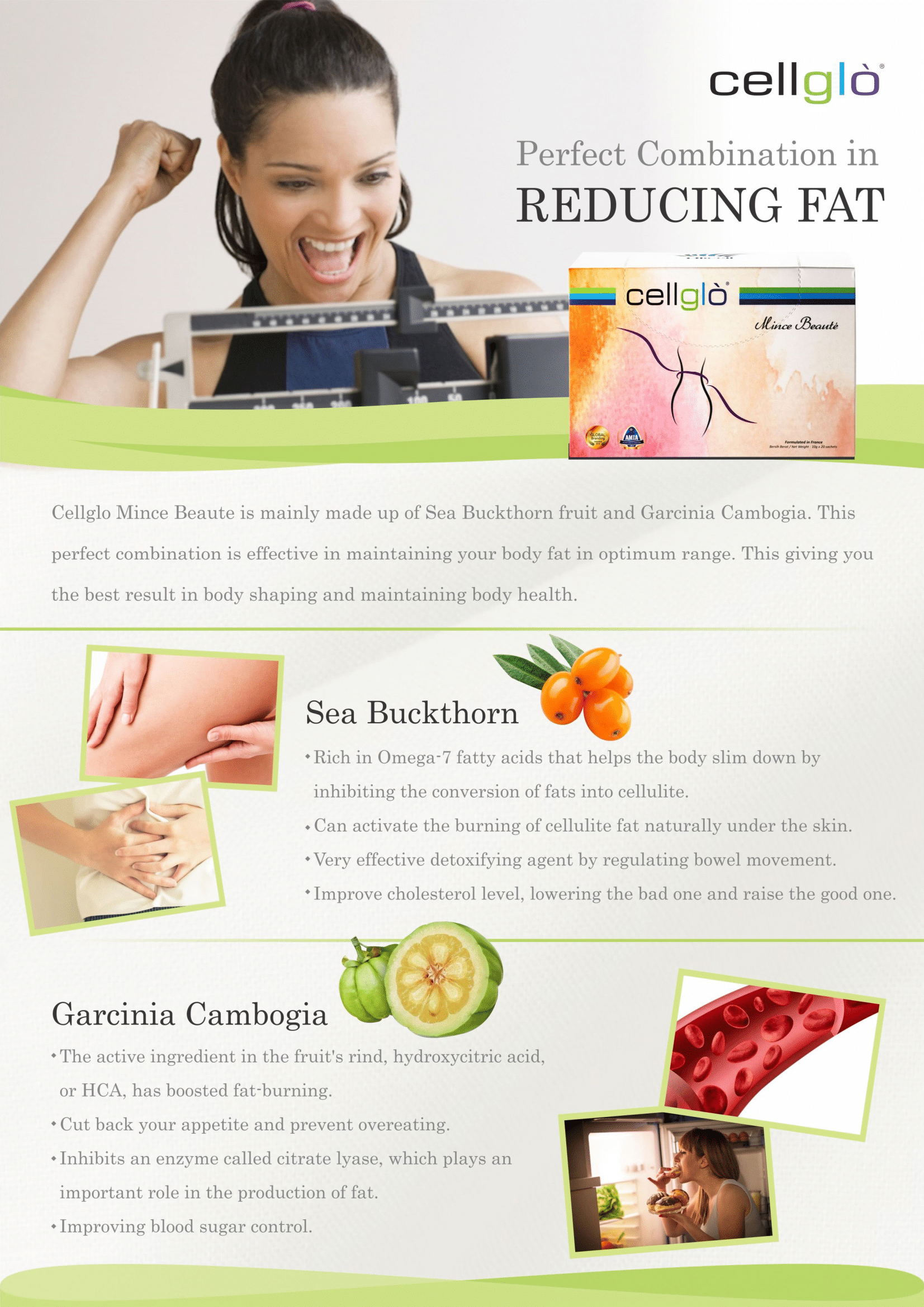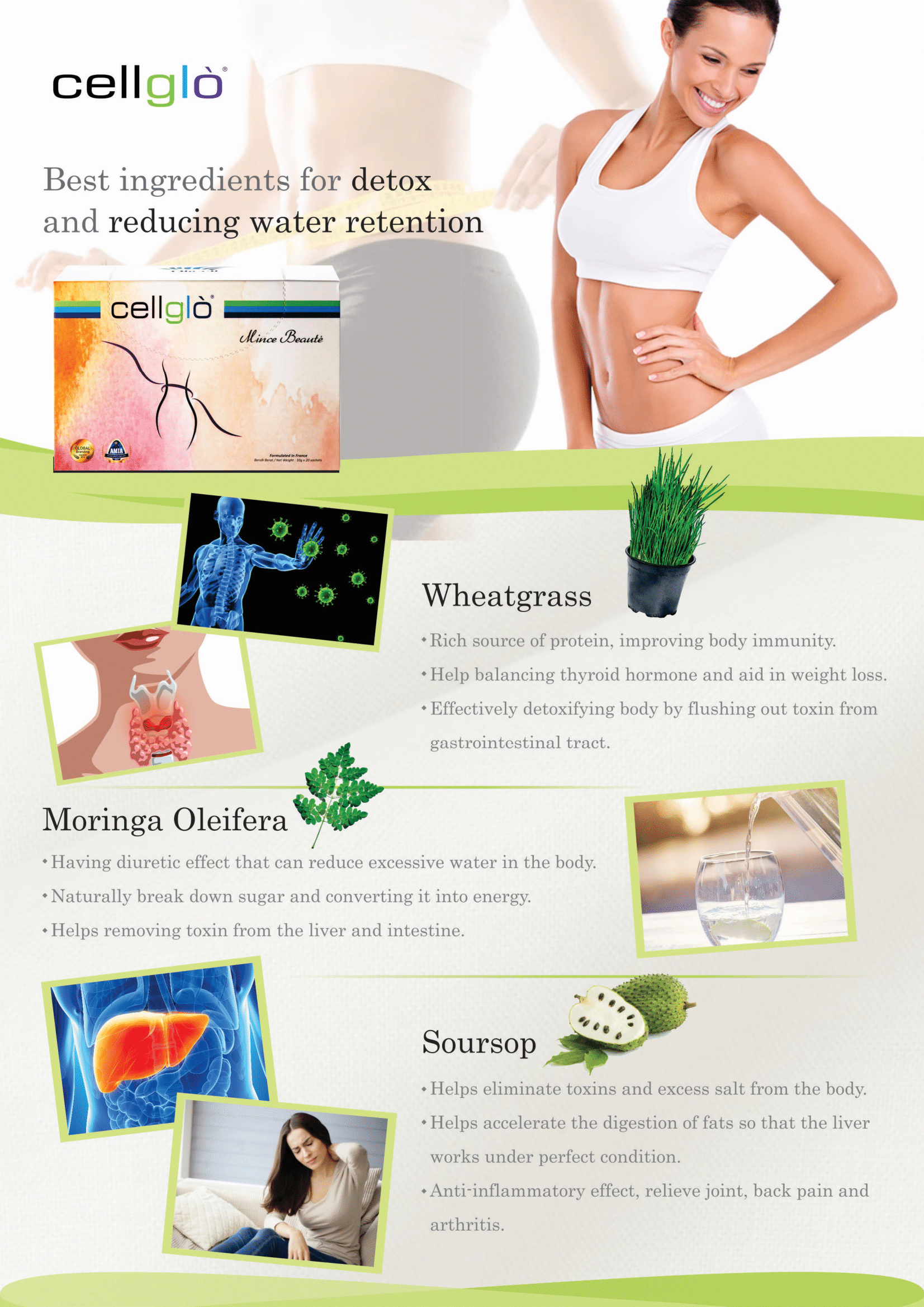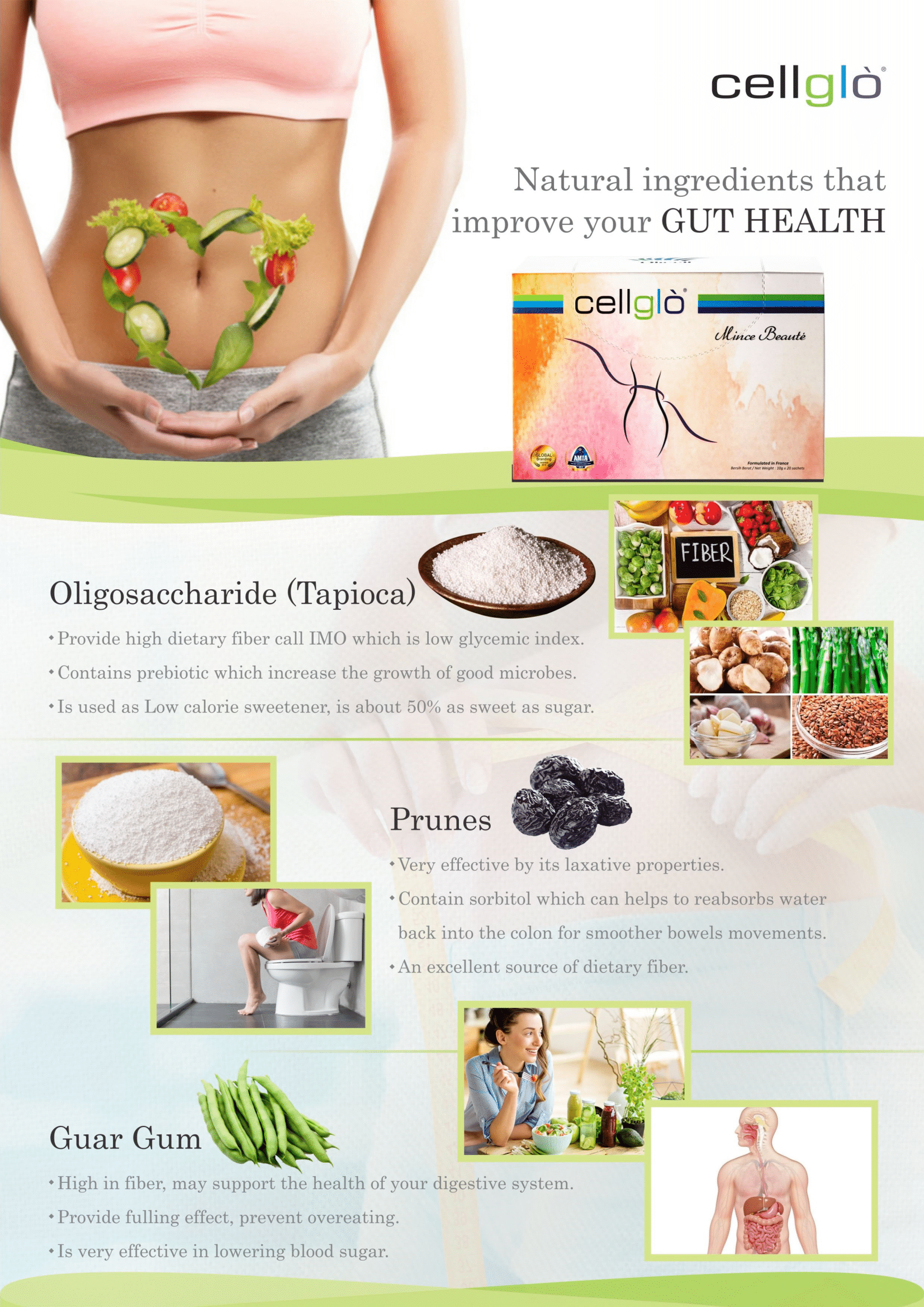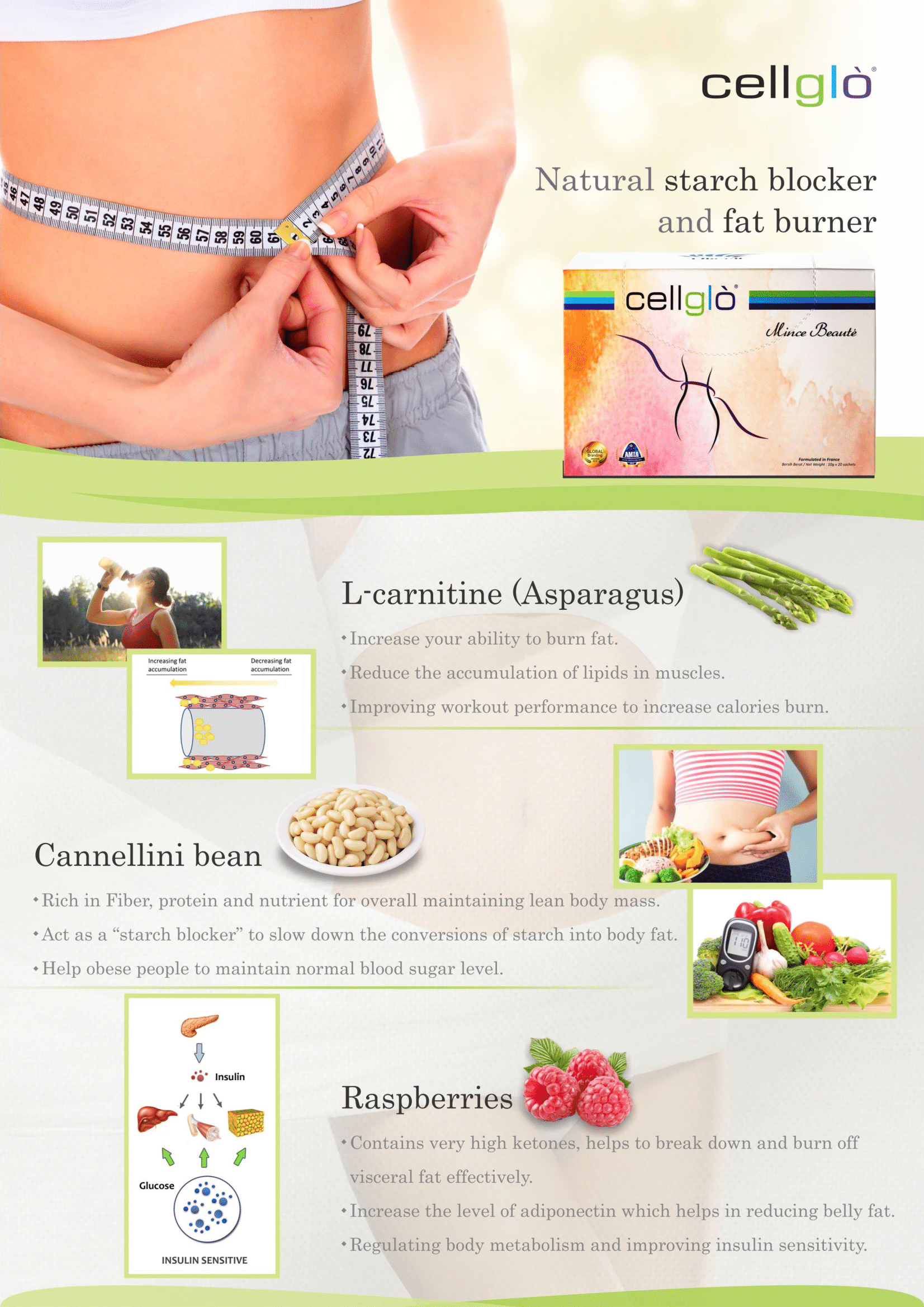 DIRECTIONS
Mix 1 sachet with 250ml mineral water/filter water. Stir till the powder is dissolved and consume immediately. Suggest taking 1 sachet every night an hour before bedtime. Pregnant and breastfeeding women are not advised to consume.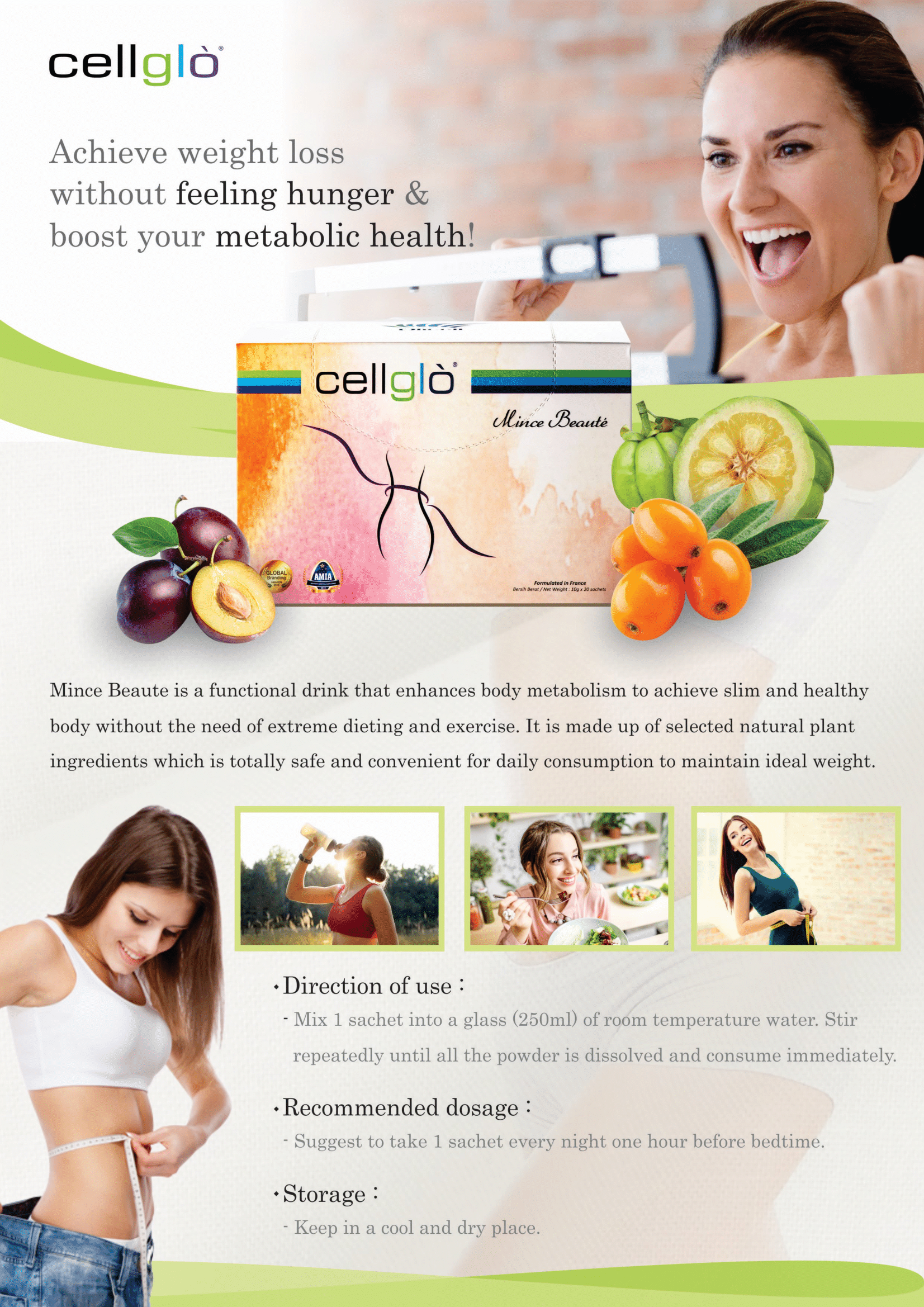 FAQ
Is Cellglo Mince Beaute a medicine?
No, Cellglo Mince Beaute is a functional food that reduces body fat.
---
What are the effects of Cellglo Mince Beaute?



Cellglo Mince Beaute

can relieve constipation, accelerate metabolism, balance blood sugar, reduce body fat, cellulite, and water retention to achieve a slimming effect.
---
What does Cellglo Mince Beaute taste like?
It tastes like wheatgrass or green apple. The taste is fresh, smooth, and light.
---
Can pregnant women and breastfeeding moms drink Cellglo Mince Beaute?
It is not recommended to drink, because it contains high fibre and is not suitable for infants.
---
Can a gastric patient take Cellglo Mince Beaute?
Yes, you can choose to take it 2 hours after a meal.
---
Can children take Cellglo Mince Beaute?
Yes, children over 7 years old can take half a pack to one pack.
---
Can skinny people drink Cellglo Mince Beaute?
Yes, it helps to reduce visceral fat and increase protein intake.
---
Will there be a rebound after I stop taking Cellglo Mince Beaute?
As long as you don't overeat, it's fine. Rebound means that your weight after you stop drinking the product is heavier than your weight before drinking the product.
NET WEIGHT
10g x 20 sachets / box
TESTIMONIAL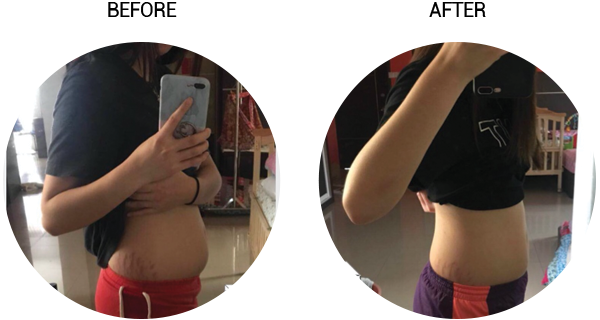 Our Happy Customer 1
"It's really difficult to lose belly fat after delivery. 2 boxes of Cellglo Mince Beaute helps me reduce the postpartum belly."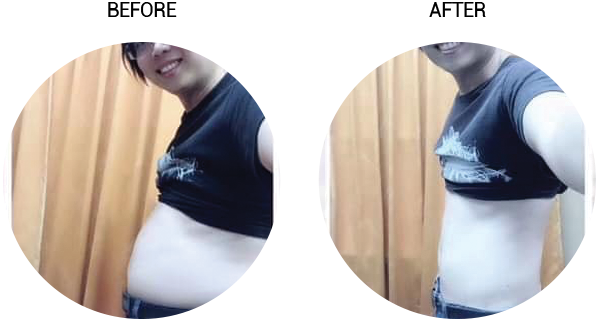 Our Happy Customer 2
"I can finally fit into my old pants! So far only consume 3 boxes, great result!"
Our Happy Customer 3
"I didn't expect a smaller tummy, especially at the age of 40. Thank you Cellglo!"
Customer comments
| Author/Date | Rating | Comment |
| --- | --- | --- |