BENEFITS
La Femme is a supplement drink specially designed for women. It is formulated with high bioactive patented ingredients, naturally safe and quick acting without side effects. It helps modern women to fight against chronic stress and also improves women's problems and discomforts.
Including: Irregular Menstruation / Premenstrual Syndrom (PMS) / Menopause Discomfort / Urinary Tract Infection (UTI) / Premature Aging of Ovaries / Insomnia and Poor Sleep Quality / Low Stress Resistance / Low Immunity / Poor Memory / Polycystic Ovarian Syndrome (PCOS)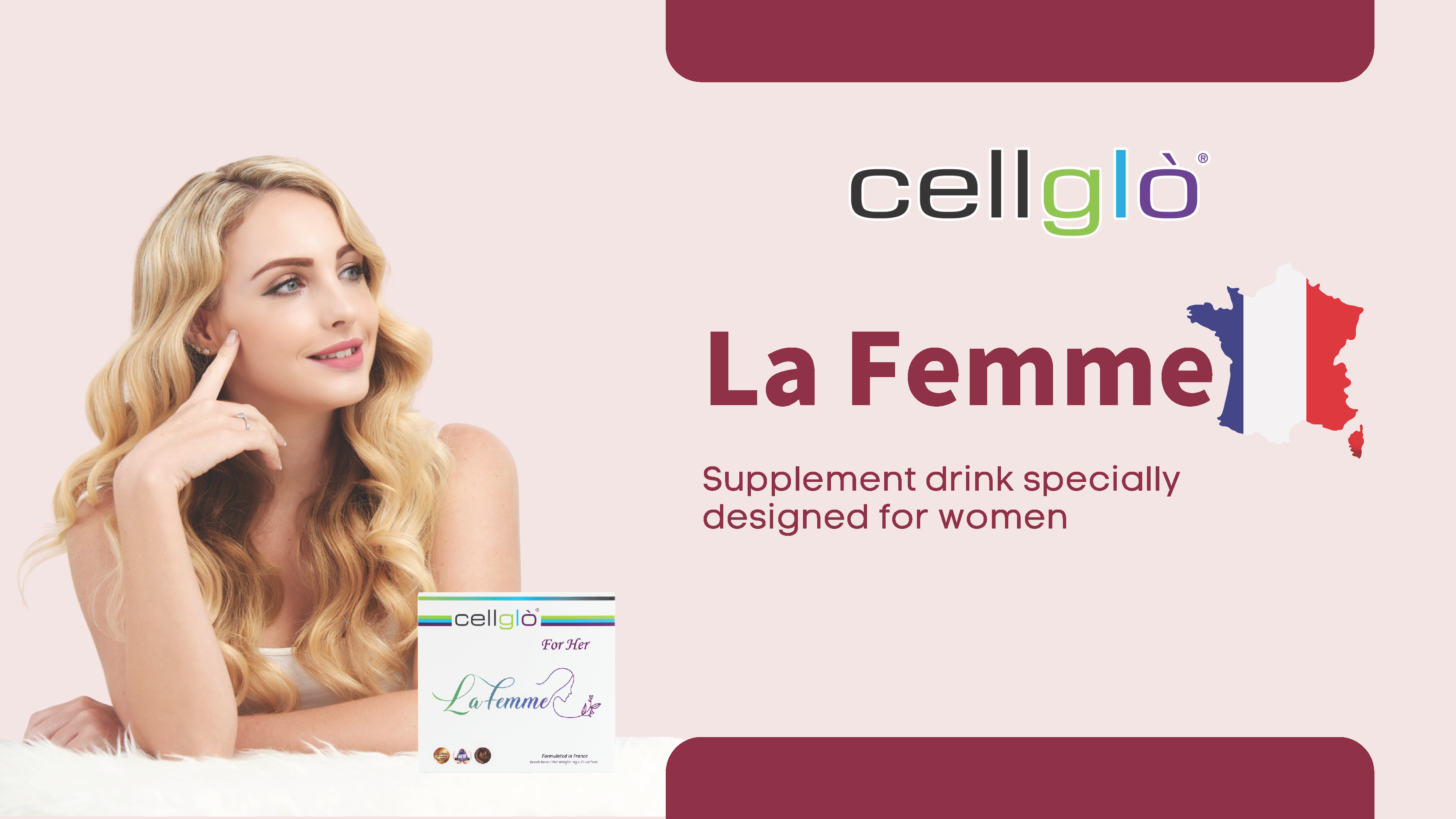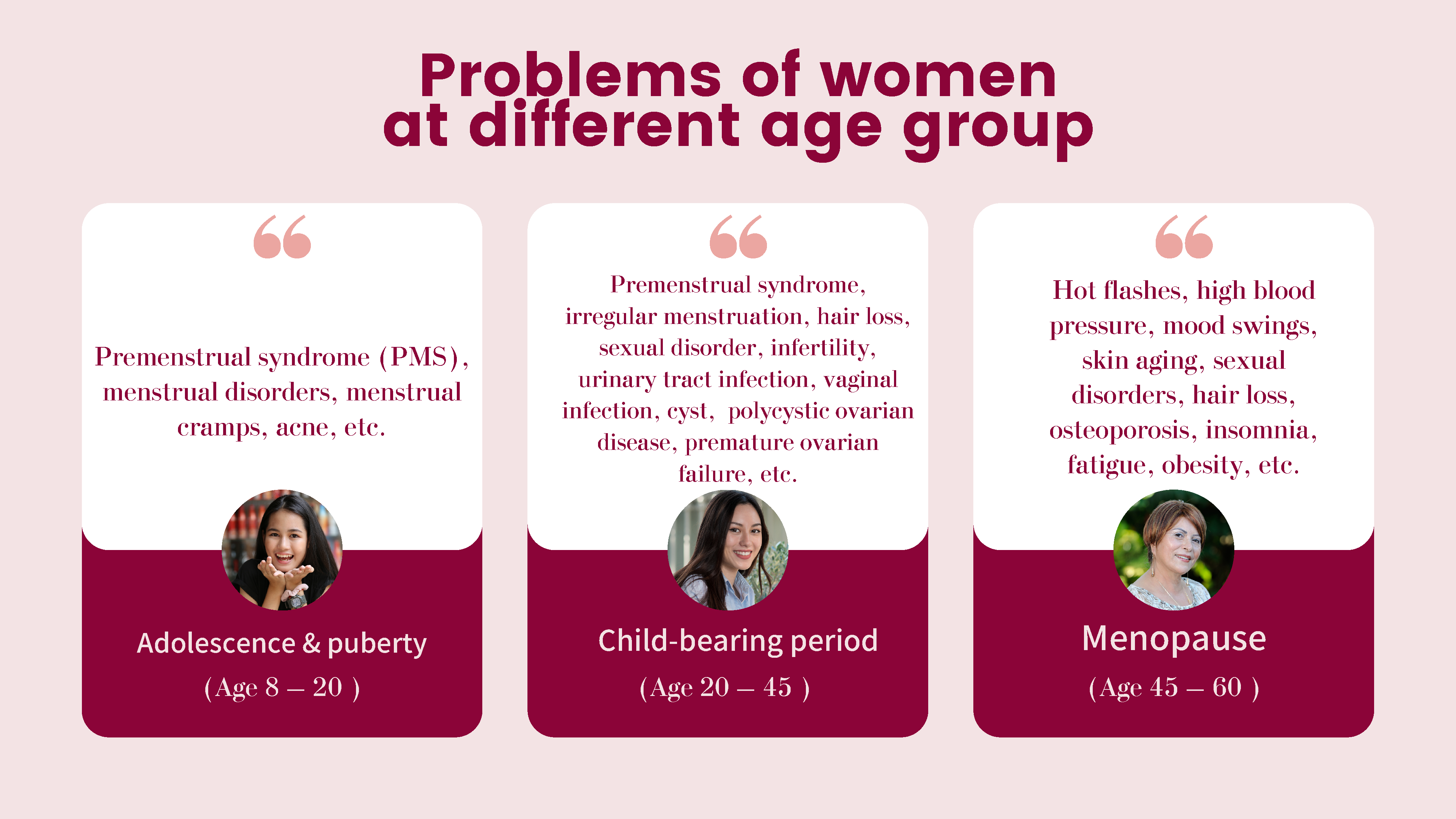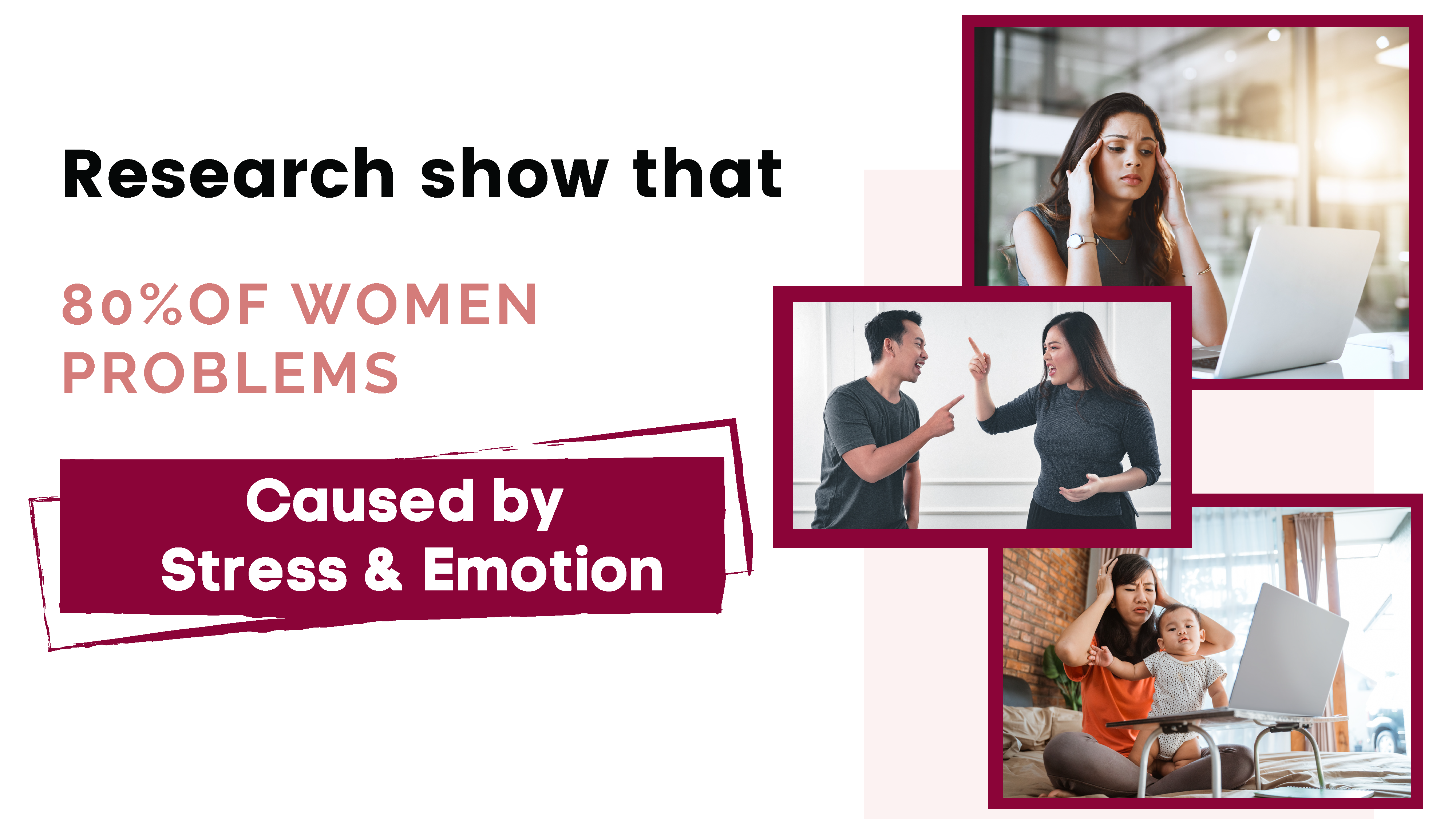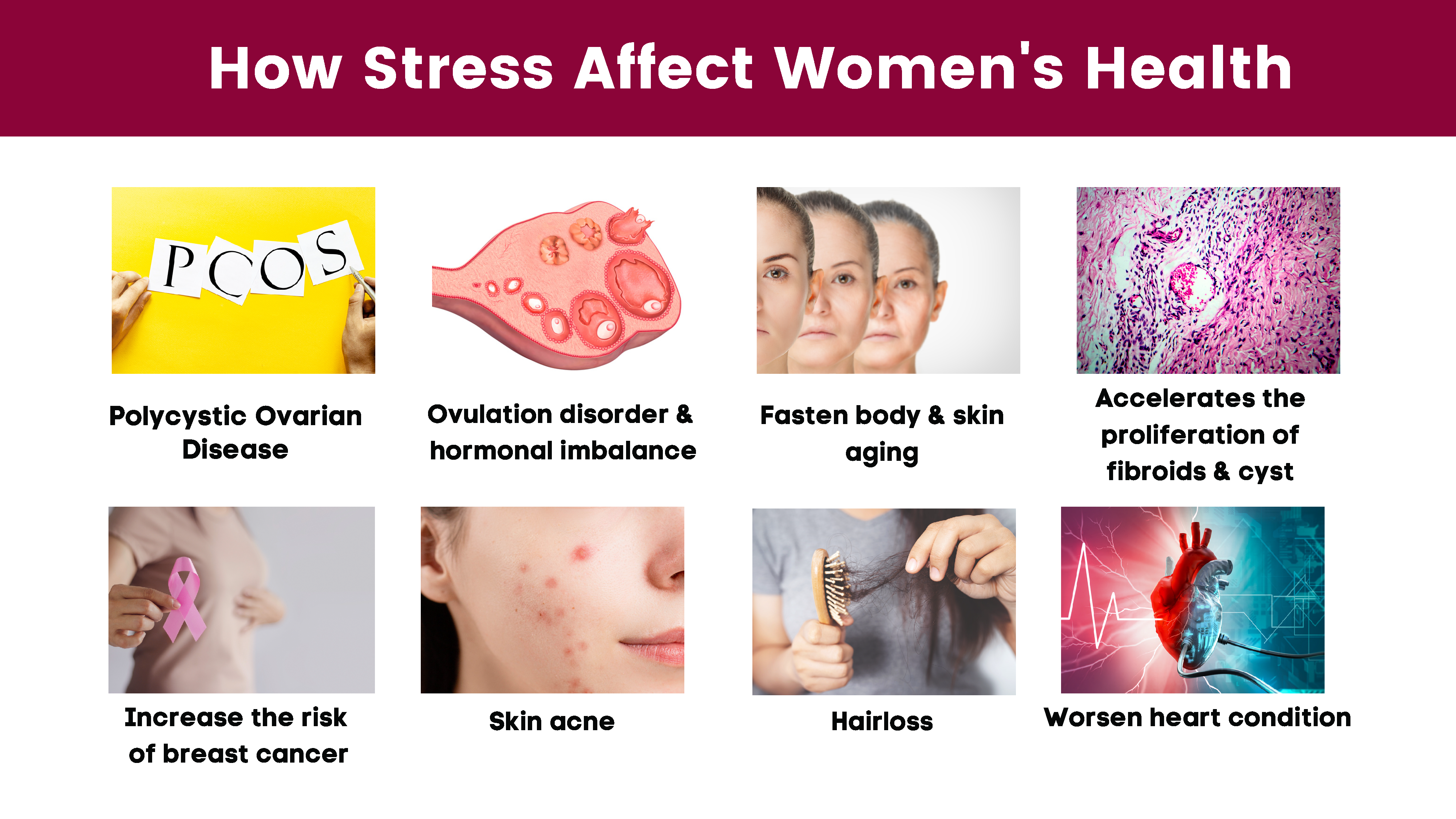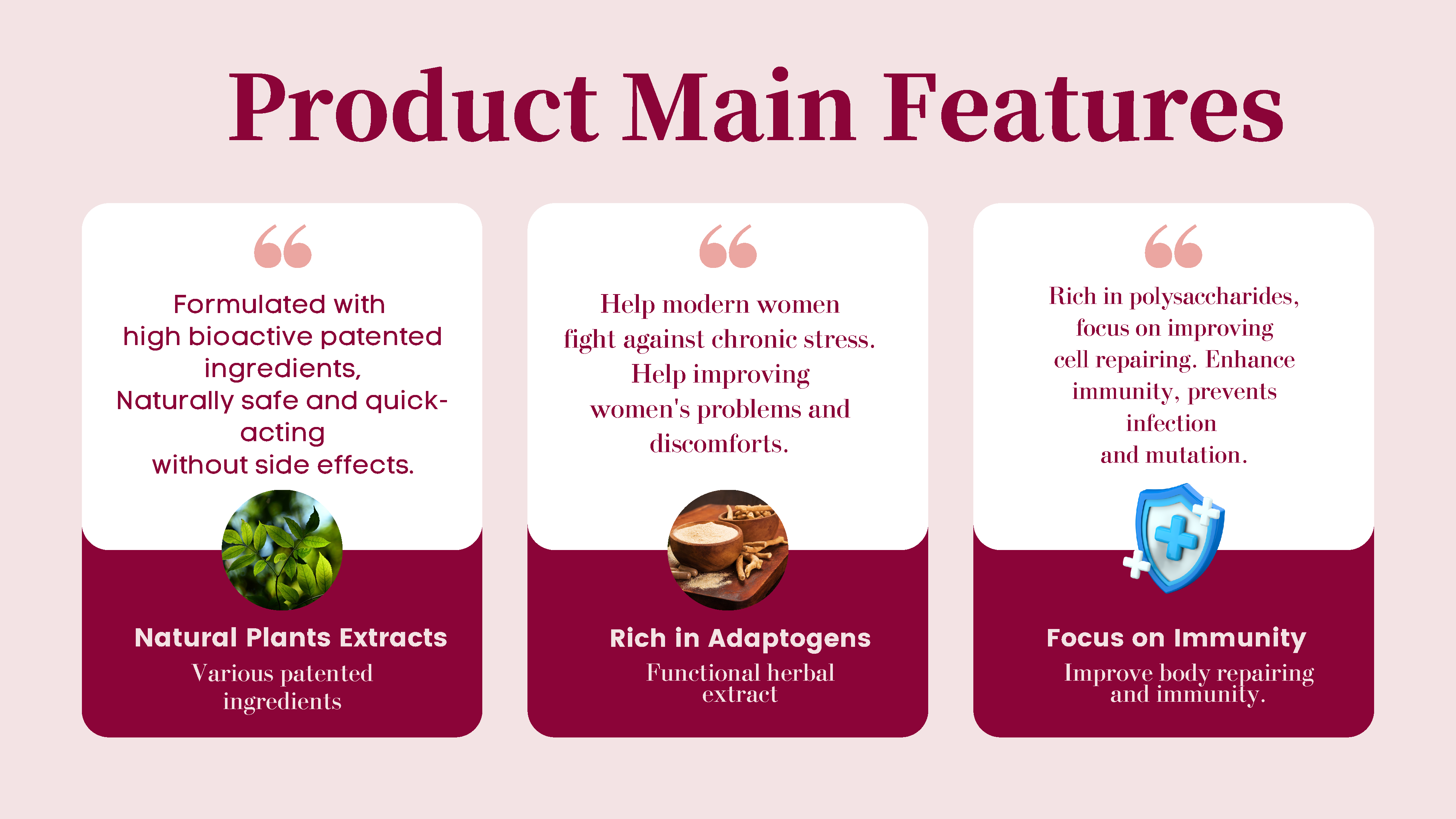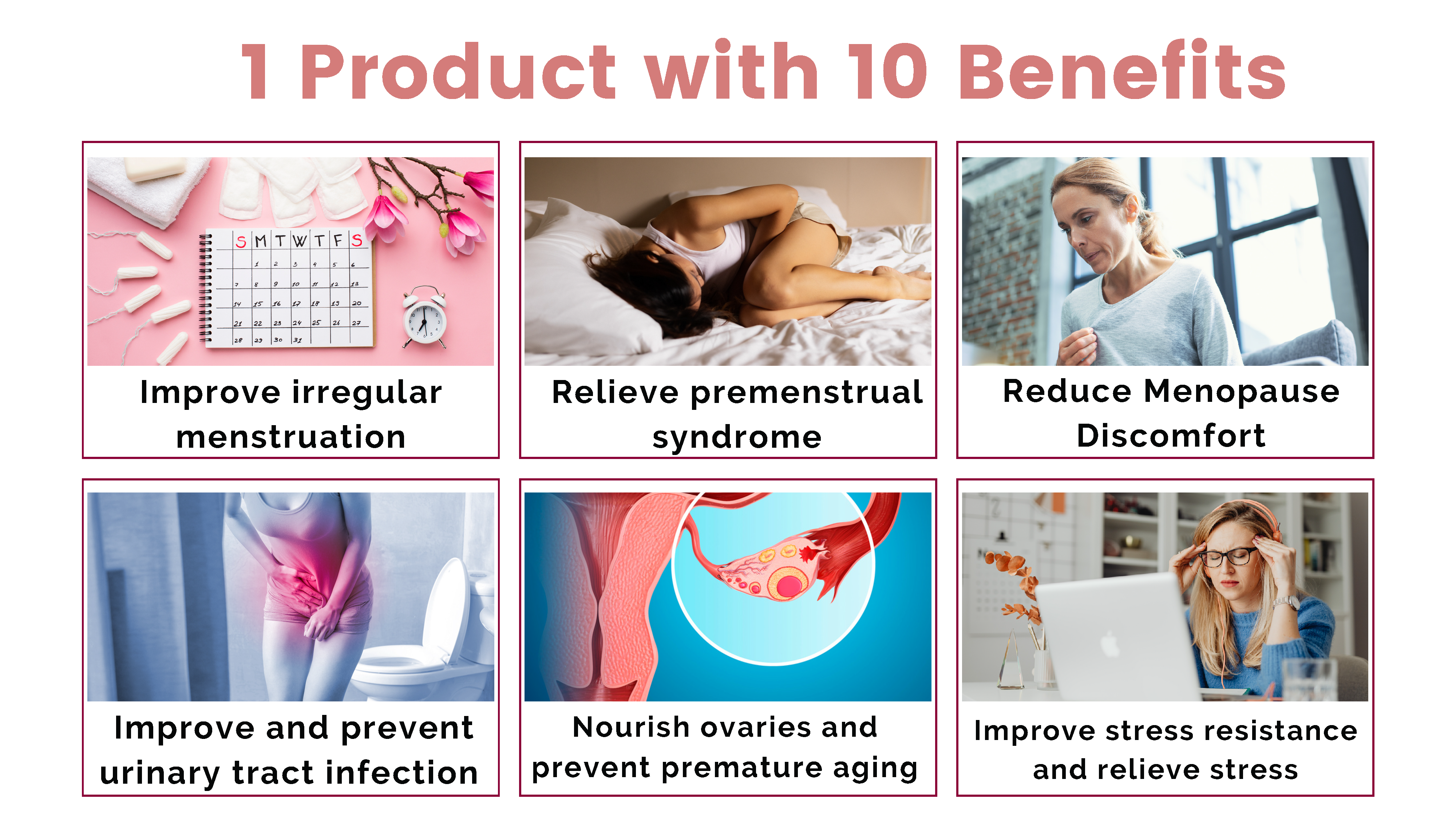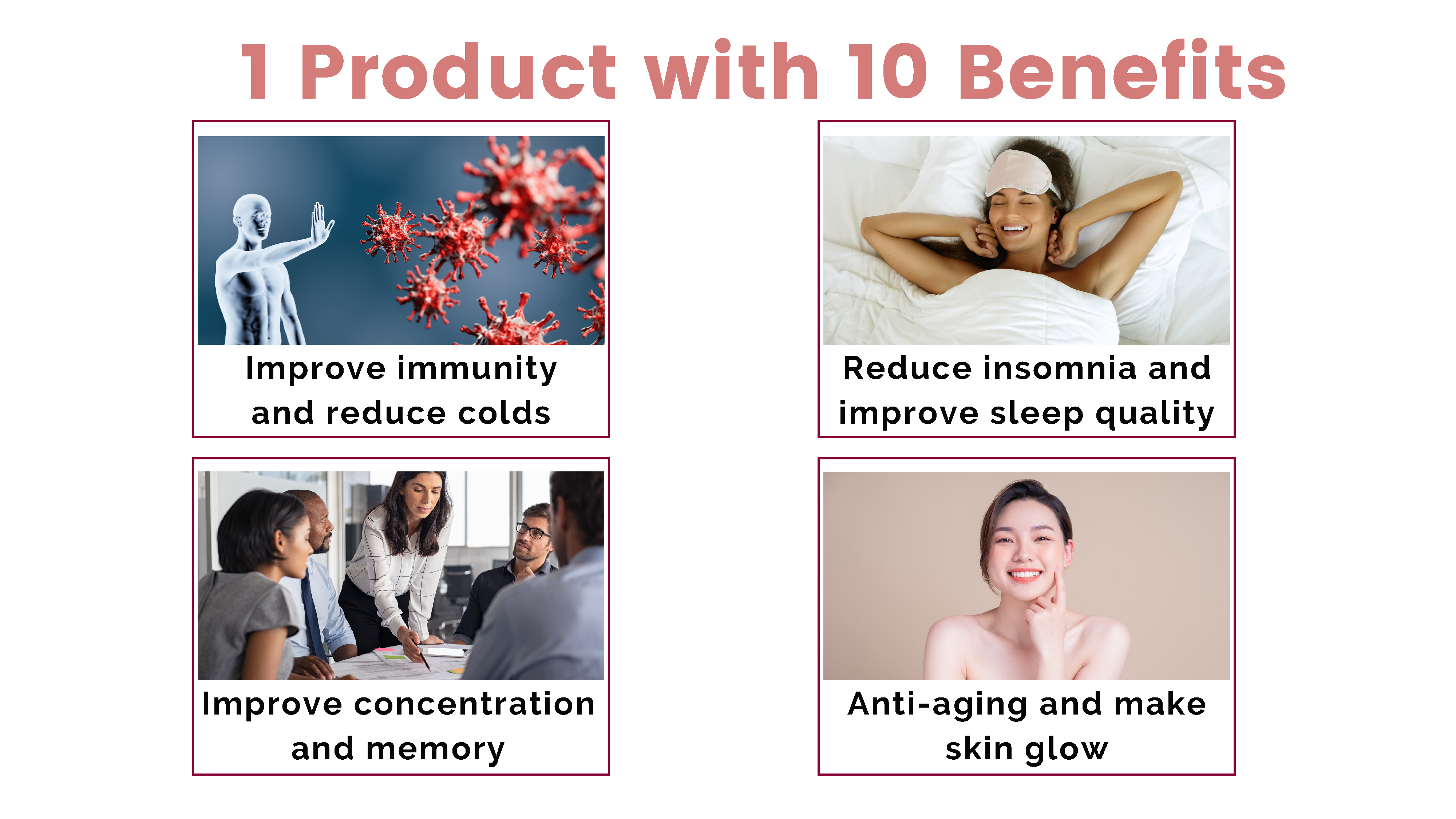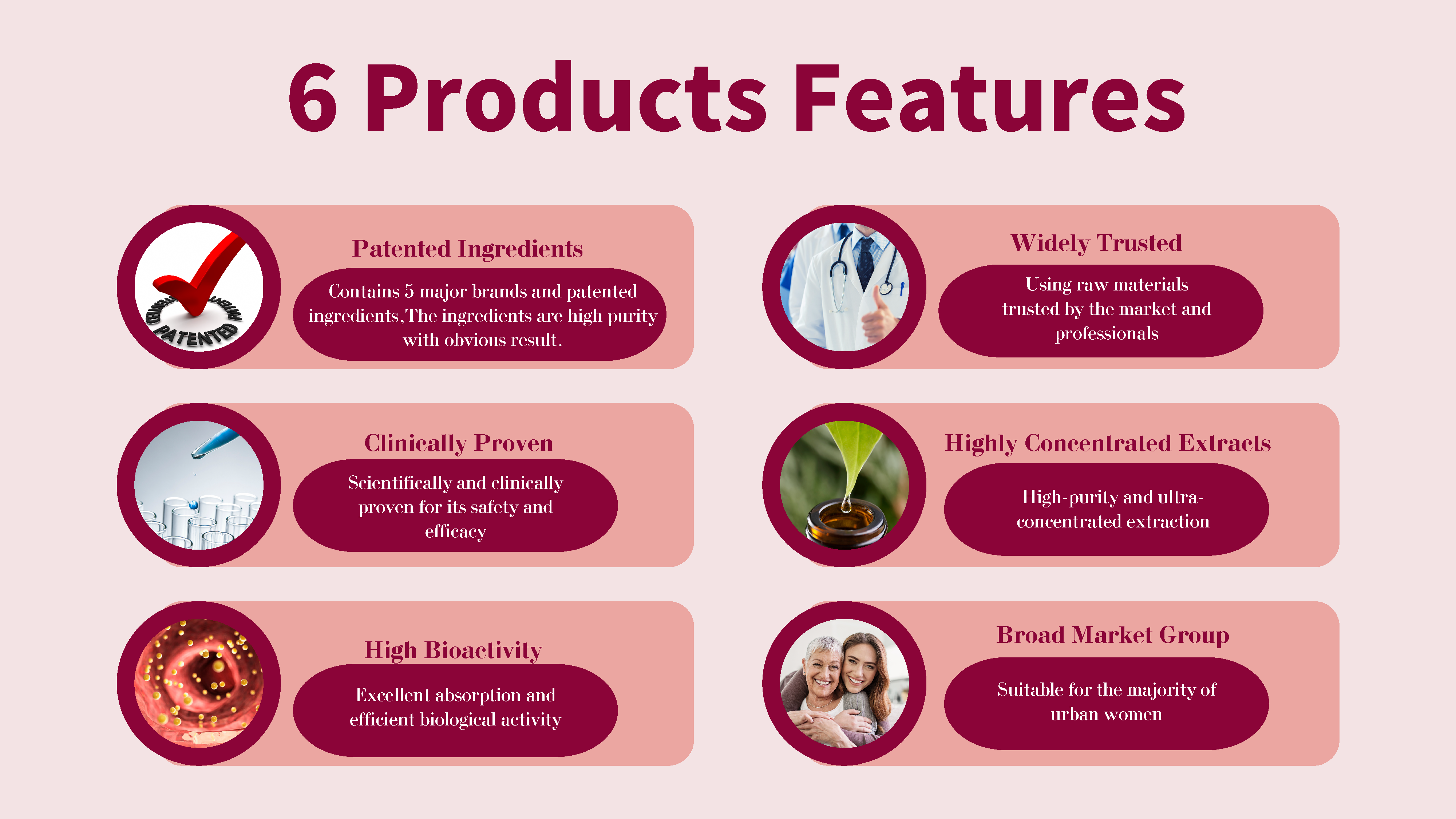 INGREDIENTS
Ashwagandha Root Extract, L-theanine, Cranberry Extract, 1,3-Beta Glucan, Elderberry Extract, Blackcurrant Extract, Butterfly Pea Flower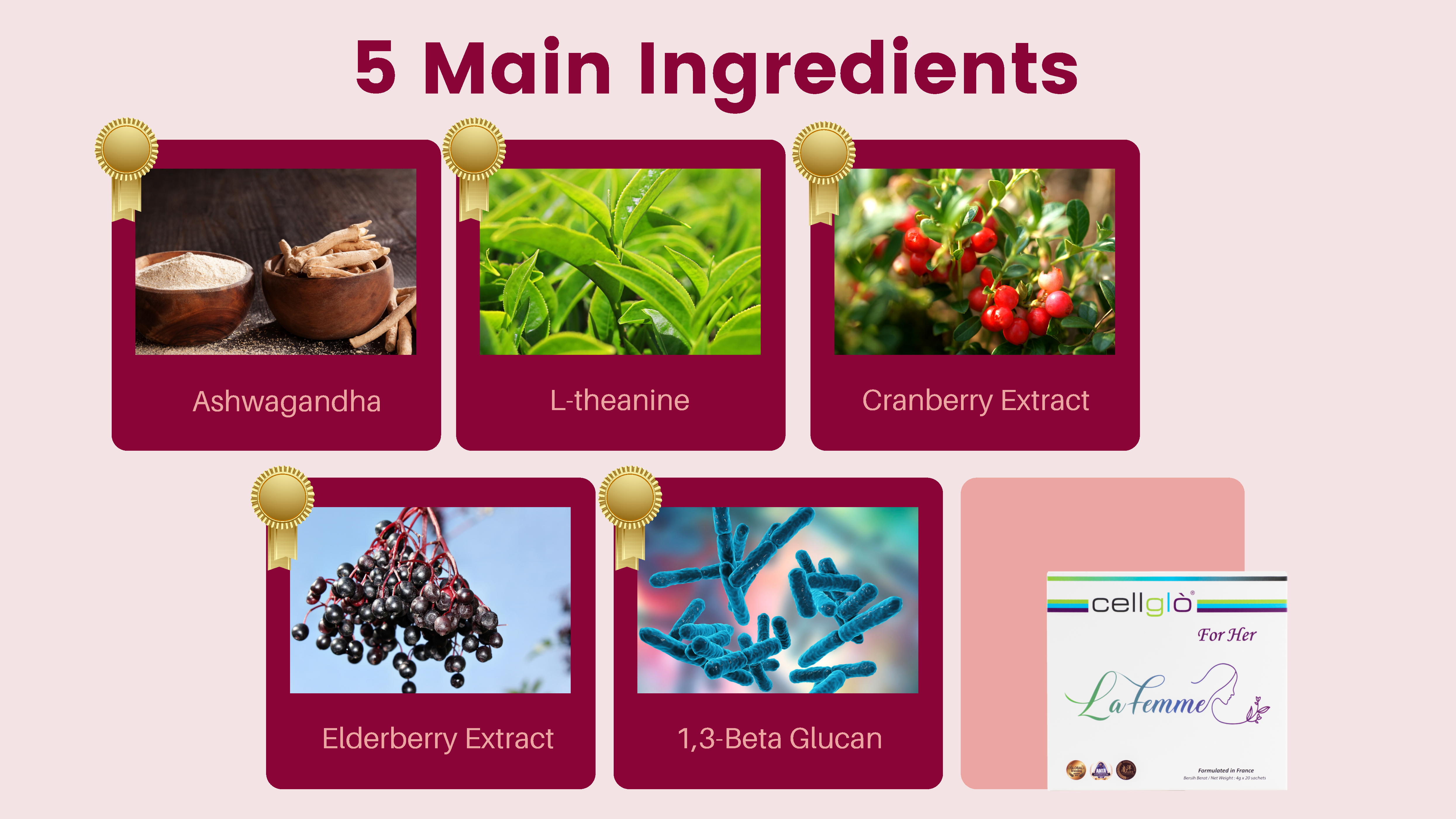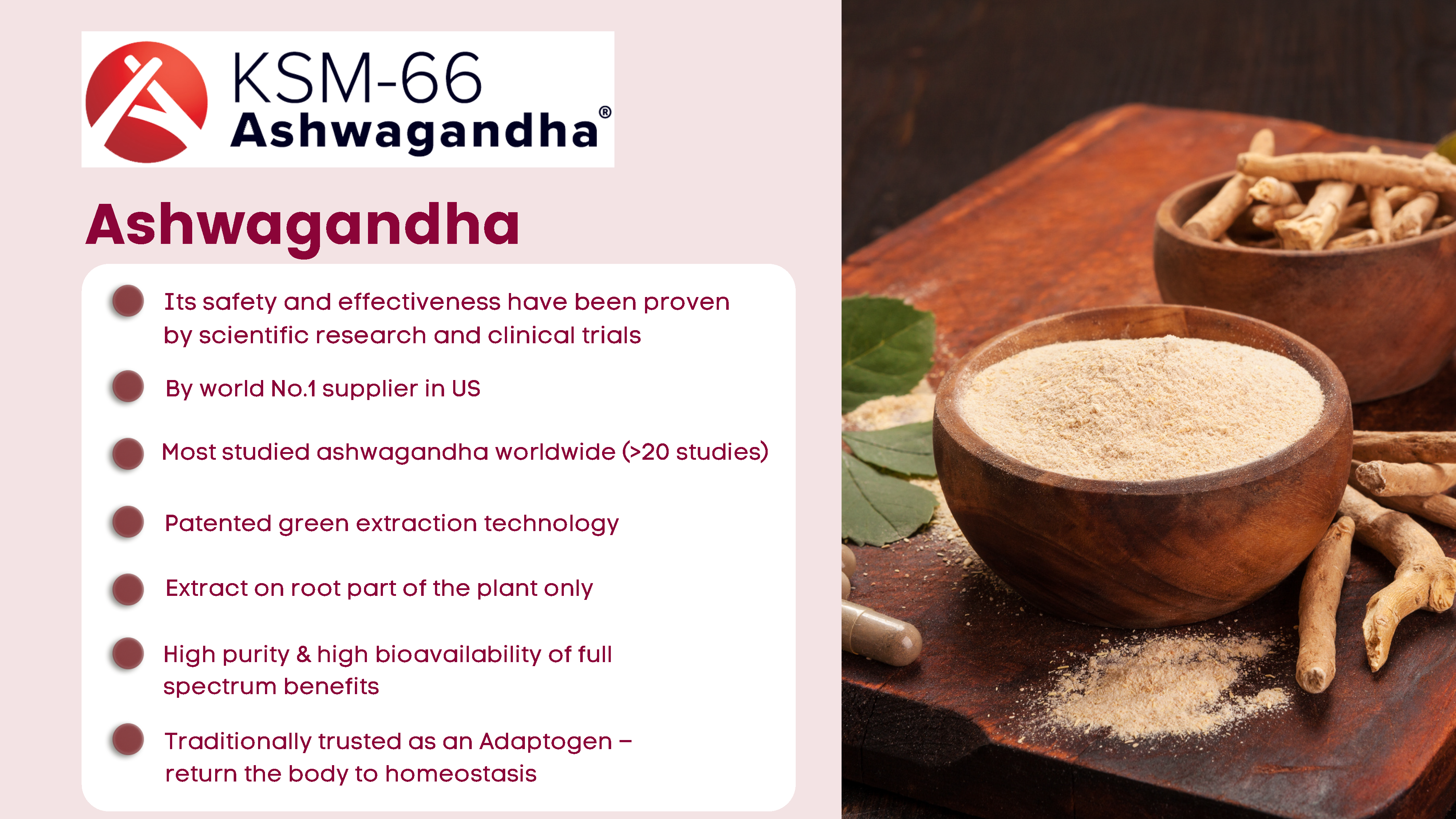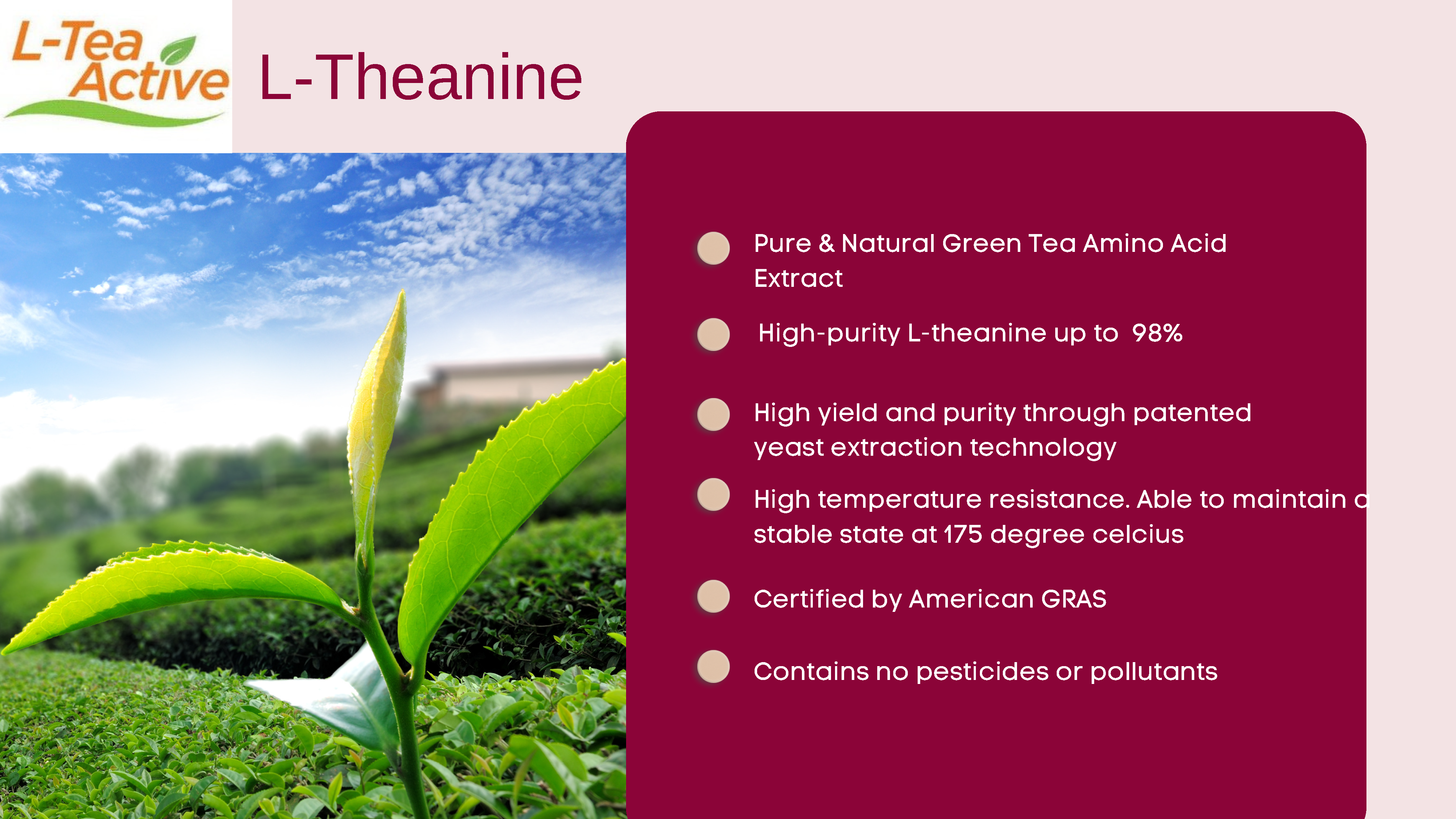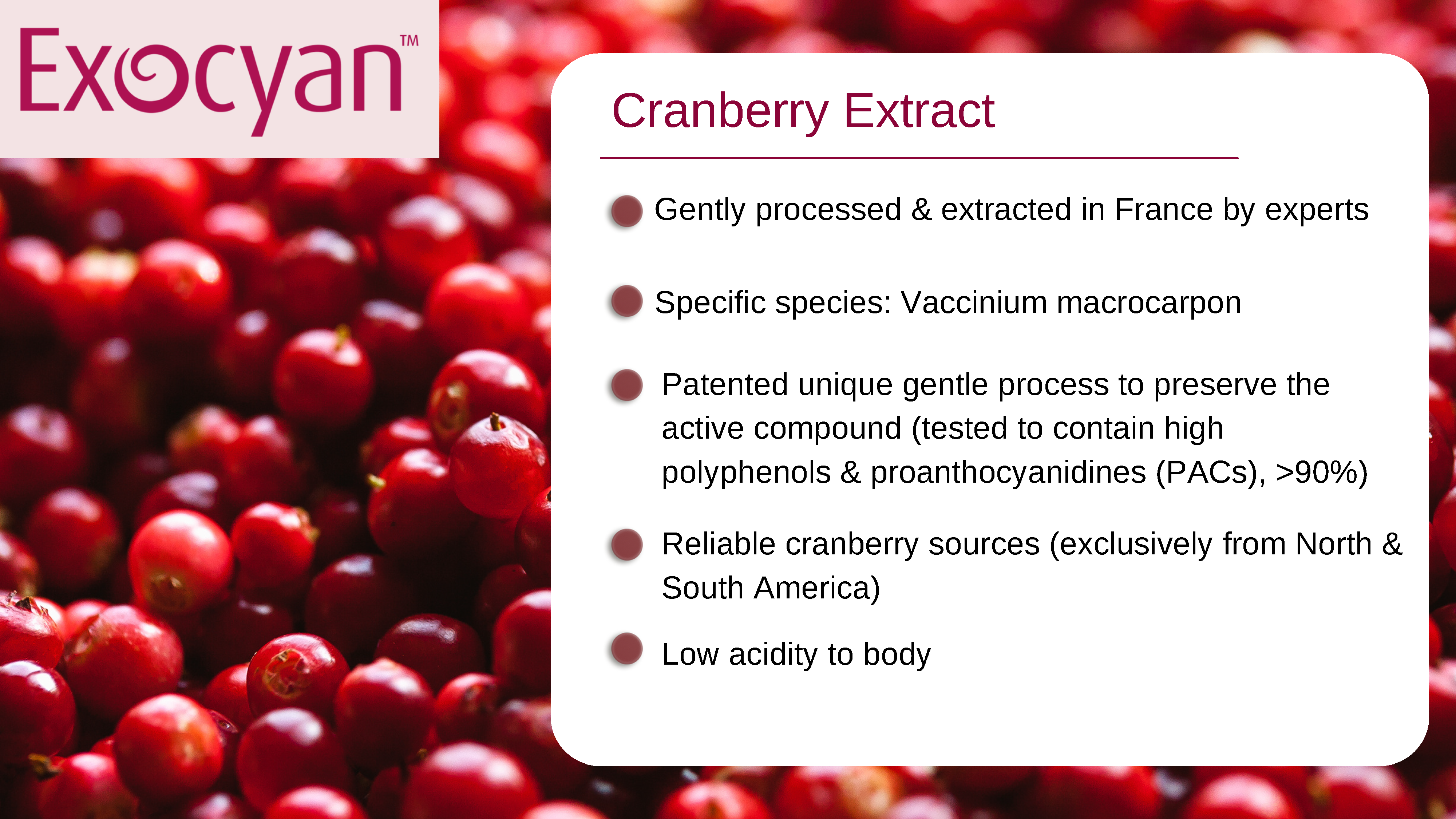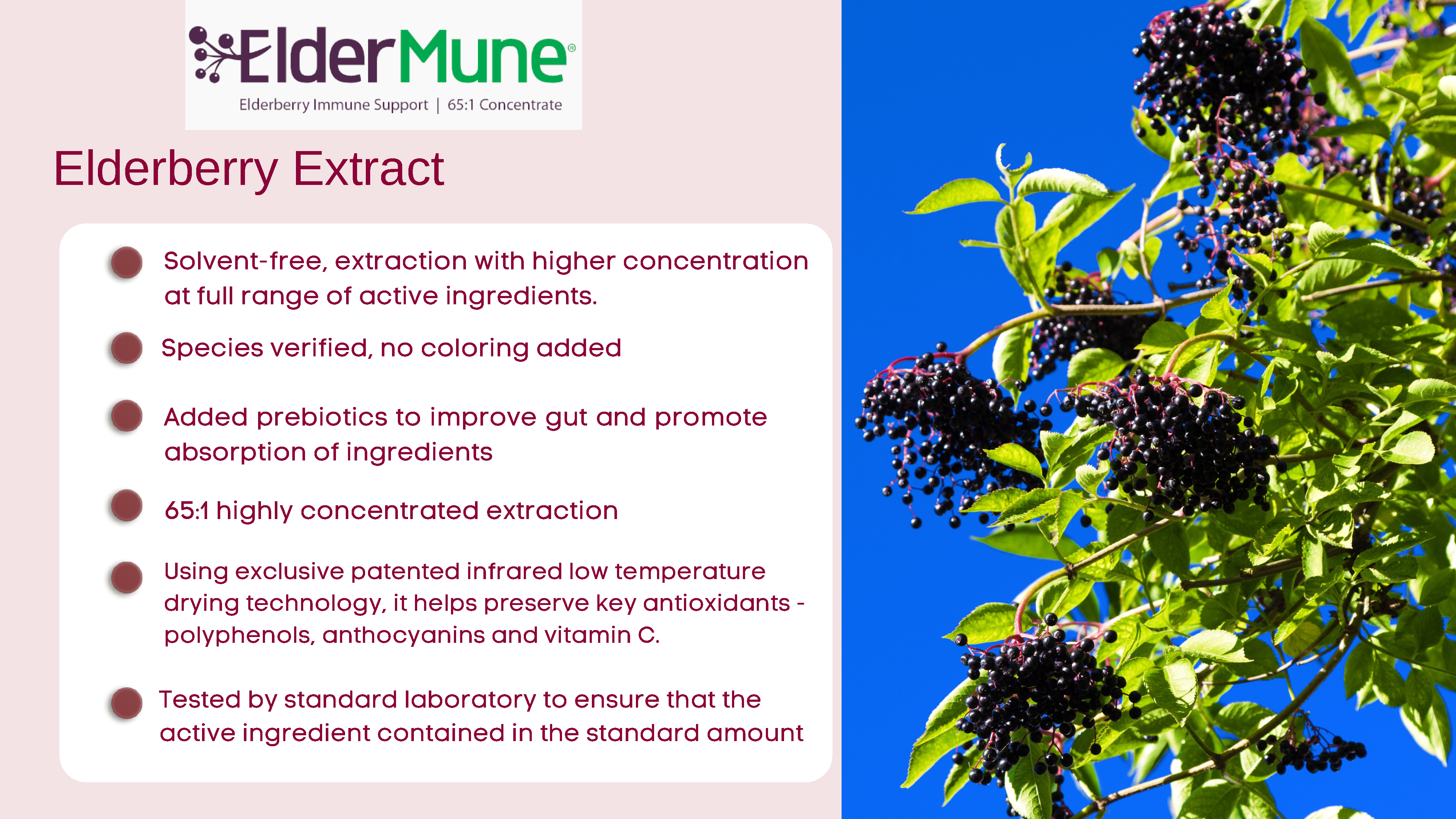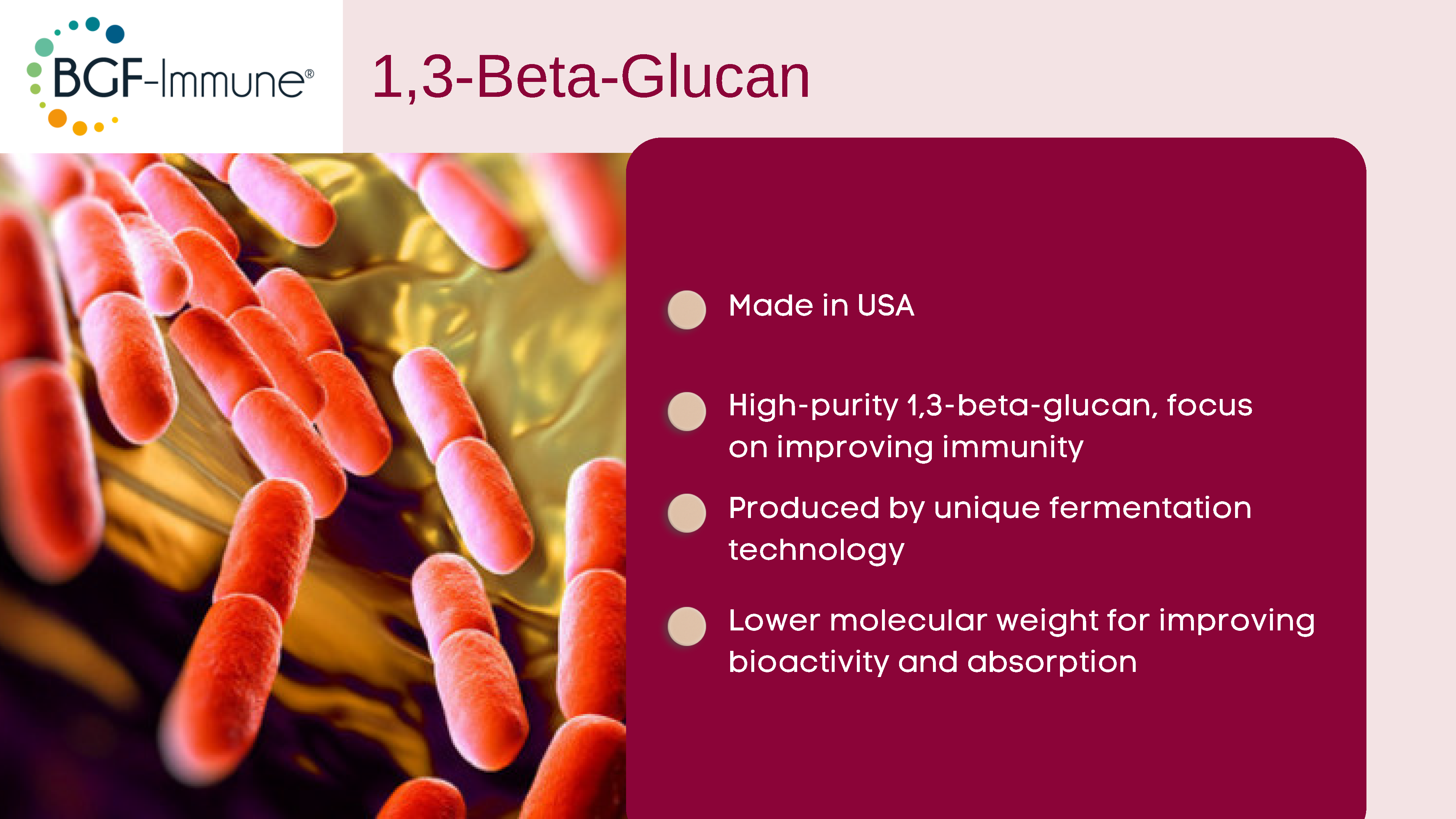 DIRECTIONS
Consume directly or mix with 100ml of room temperature water or cold water or any suitable refreshing beverage after meal. Suggest taking 2 sachets per day for treatment dose, or 1 sachet for maintenance dose.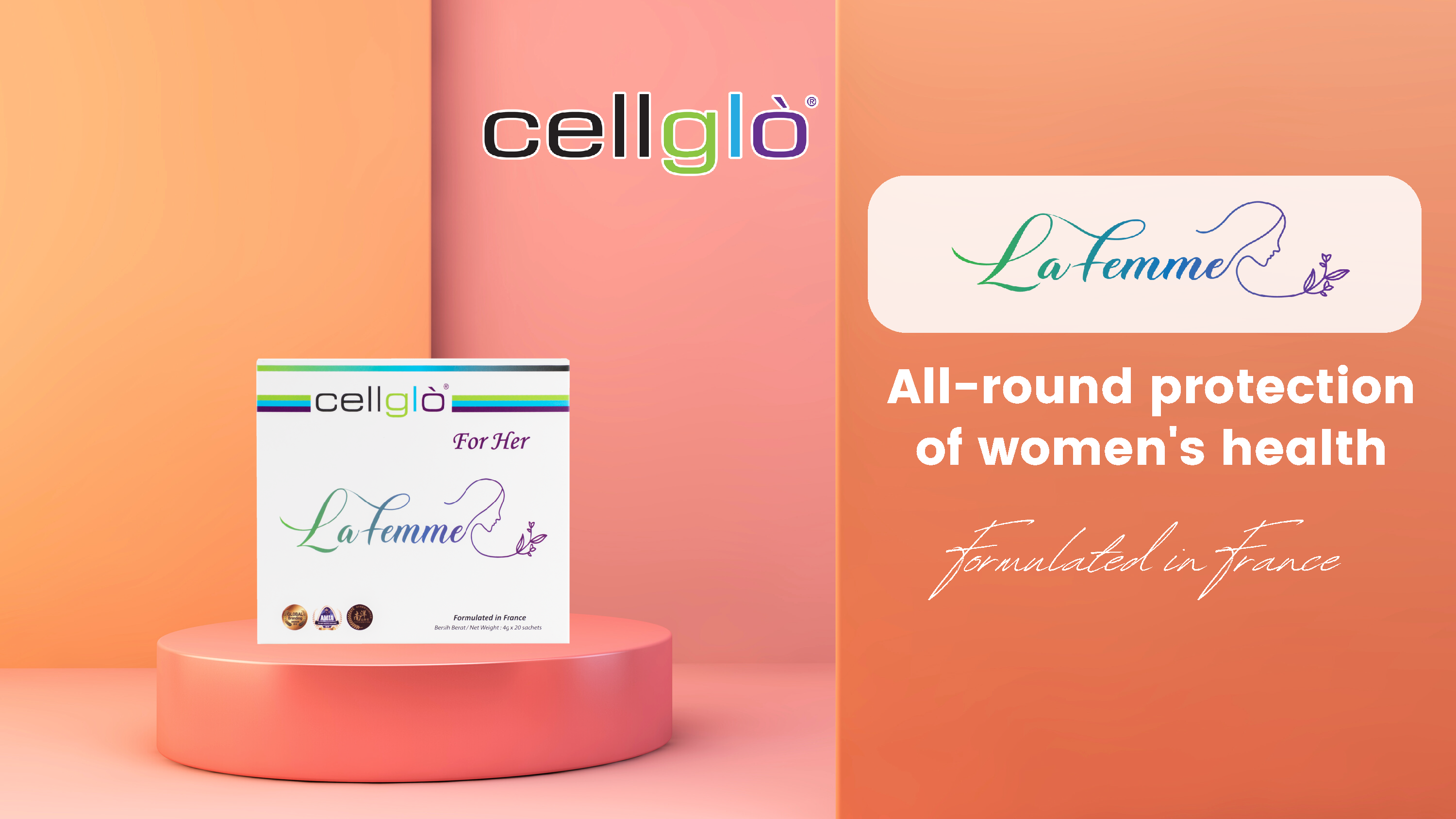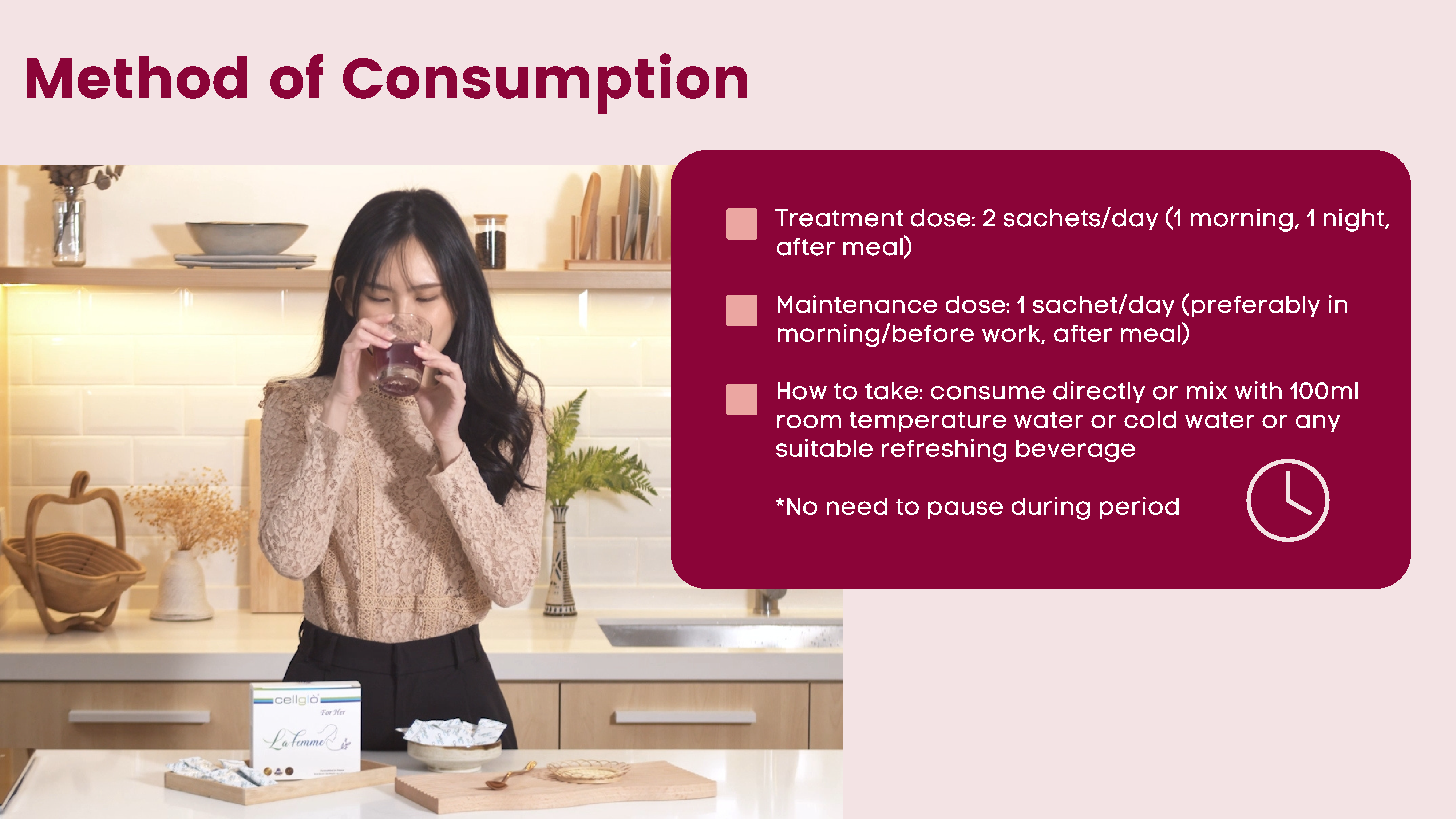 FAQ
Is it suitable to consume La Femme after giving birth?
Yes, and we encourage women to drink after childbirth as it can improve hormonal problems.
---
At what age I can start to consume La Femme?
You can start drinking as long as you've started to have your period.
---
Can men consume La Femme? How will it help?
Can. It'll help to improve insomnia, boost his immunity, help with stress-induced hair loss, relieve stress and anxiety.
---
Can I drink La Femme during my period? Do I need to stop consuming?
No, you don't need to stop drinking during your period, it will not affect your menstrual cycle.
---
Can I drink La Femme if I've undergone hysterosalpingo-oophorectomy (both ovaries and uterus removed during surgery)?

Yes you can, because La Femme does not contains any stimulating hormones.
NET WEIGHT
4g x 20 sachets / box


Customer comments
| Author/Date | Rating | Comment |
| --- | --- | --- |