BENEFITS
Cellglo Creme21 helps rejuvenate and prevent premature ageing and maintain a youthful appearance. Main functions: skin firming, brightening, reducing freckles and dark circles, reducing wrinkles and fine lines, skin moisturizing, scars recovery. Creme21 can use for lymphatic drainage massage as a body treatment. Suitable for all skin types.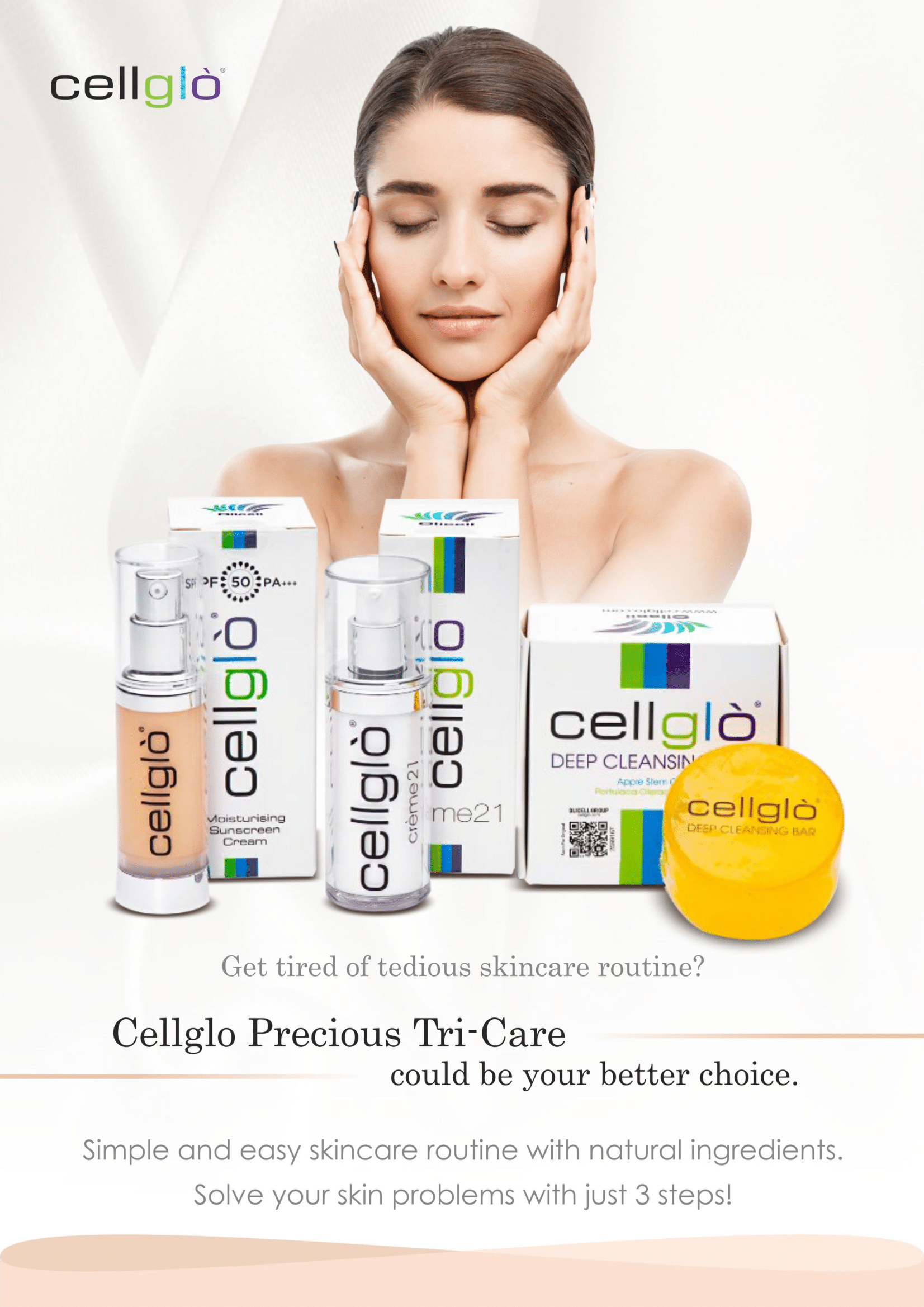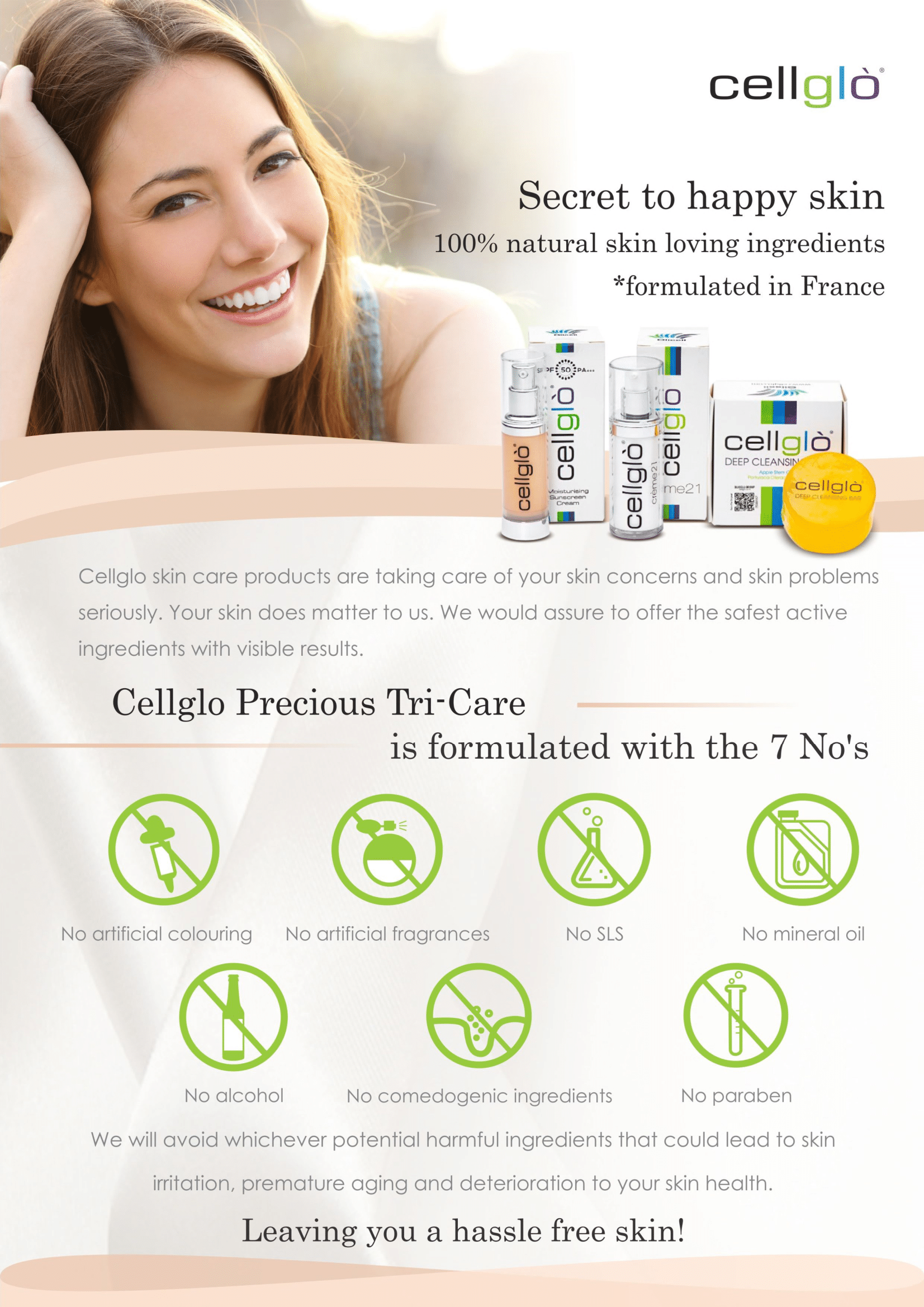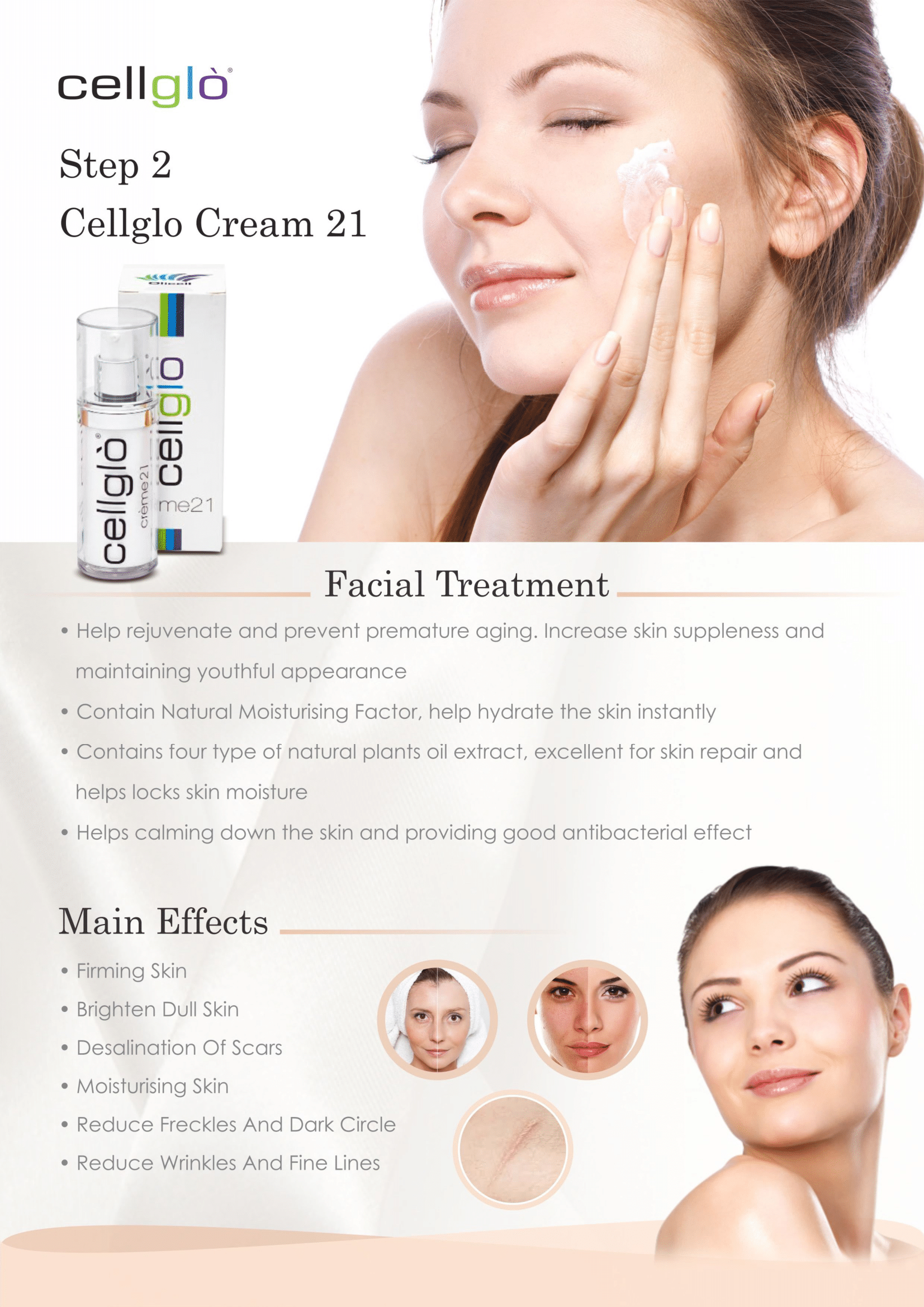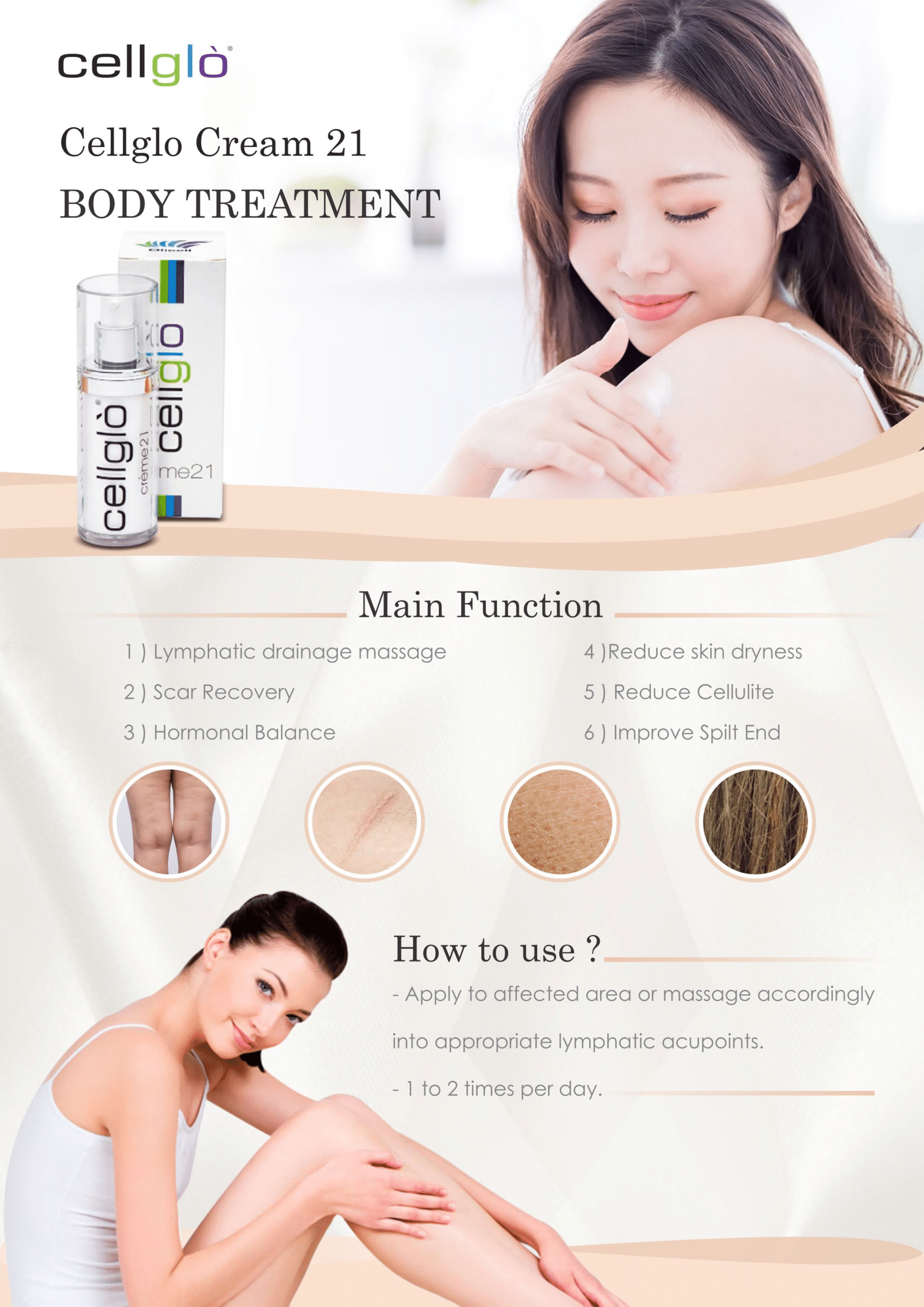 INGREDIENTS
Aqua, Dioscorea villosa (wild yam) root extract, Glycine soja (soy) Phytoplacenta, Butylene Glycol, Aloe barbadensis leaf juice, Grapeseed oil, Pomace olive oil, Jojoba oil, Sunflower oil, Cetyl alcohol, Stearyl alcohol and Cetetch-24, Isopropyl Palmitate, Isononyl Isononanoate, Glyceryl stearate SE, Cetearyl alcohol, DL-Panthenol, Sodium Hyaluronate, Allantoin, Parfum (Rosemary), Ethylhexylglycerin, Tocopheryl Acetate.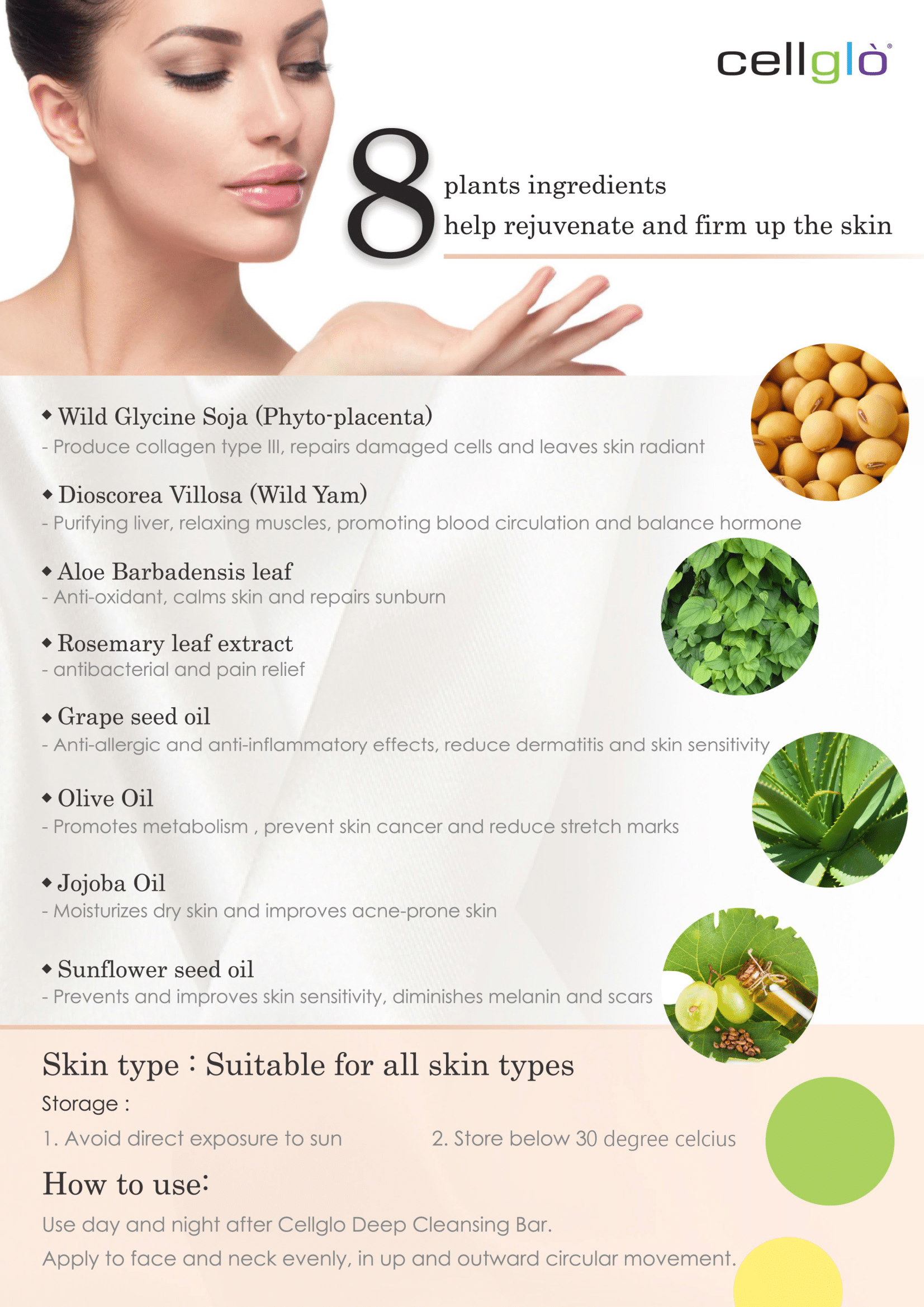 DIRECTIONS
Apply the cream on thoroughly cleansed face and body areas, then massage gently to ensure maximum absorption. Use minimal twice a day or as regularly as needed.
Attention: Cellglo Creme21 cannot use together with other skincare products that contain alcohol, mercury, and chemical substances.
FAQ
Why do you need to do a lymphatic drainage massage before applying to the face?
The skincare products you used before may contain chemicals and remain on the skin. Chemical substances may cause rejection and cause redness on the face, so it is not recommended to use them directly on the face.
---
Do I need to use it with other skincare products after using Cellglo Creme21?
Cellglo Creme21 can replace toner, moisturizer, essence, eye cream, etc to achieve simple yet effective skincare. In addition, it is not recommended to use together with other skincare products that contain alcohol, mercury, and chemical ingredients, it might cause skin redness and swelling due to rejection.
---
What skin types are suitable to use Cellglo

Creme2

1?
Cellglo Creme21 is suitable for all skin types including sensitive skin.

---
Can Cellglo Creme21 be used as an eye cream?
Cellglo Creme21 can be used as an eye cream to improve dark circles and puffy eyes.
---
What are the other effects of Cellglo Creme21?
Cellglo Creme21 helps wound healing, lightens scars, reduces shoulder, neck, and menstrual pain. Obesity due to hormonal imbalance can apply to the abdomen and massage until absorbed to balance the hormones and achieve the weight-loss effect.


NET WEIGHT
30ml x 1 bottle
TESTIMONIAL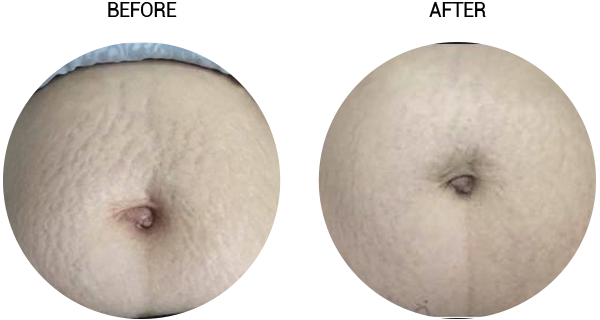 Our Happy Customer 1
"This is my result of using just 5 days. The texture of the cream is very pleasant and soft, making my skin moisturized. Absorbs quite quickly, but the moisture is retained throughout the whole day. Every person is different, but it seems to work for me keeping the stretch marks away. I would recommend this product."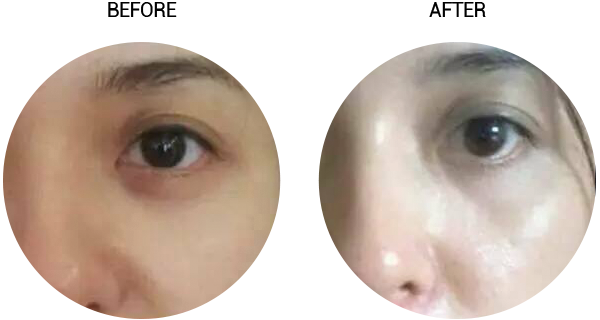 Our Happy Customer 2
"I thought this is just a moisturizing cream, but it did more than that. I use it as an eye cream and it helps to reduce my dark circles and eye bags!"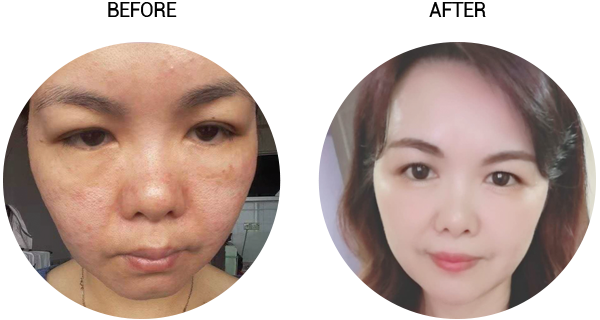 Our Happy Customer 3
"I have been using Creme21 for 1 year and my pigmentation is fading gradually. This cream Is truly amazing and holds the secret to well hydrated, supple and healthy skin that glows!"
Customer comments
| Author/Date | Rating | Comment |
| --- | --- | --- |