BENEFITS
Cellglo CE Eyes Powder provides comprehensive protection to your eyes with Lutein and Astaxanthin. Daily consumption can help in reducing eye strain and preventing or improving the condition of 11 eye diseases.
Including: Shortsightedness (Myopia) / Cataracts / Dryness / Presbyopia / Astigmatism / Lazy Eyes (Amblyopia) / Floaters / Glaucoma / Night Blindness and Retina Pigment Epithelium (R.P.E.) / Detached or Torn Retina / Age Macular Degeneration (AMD)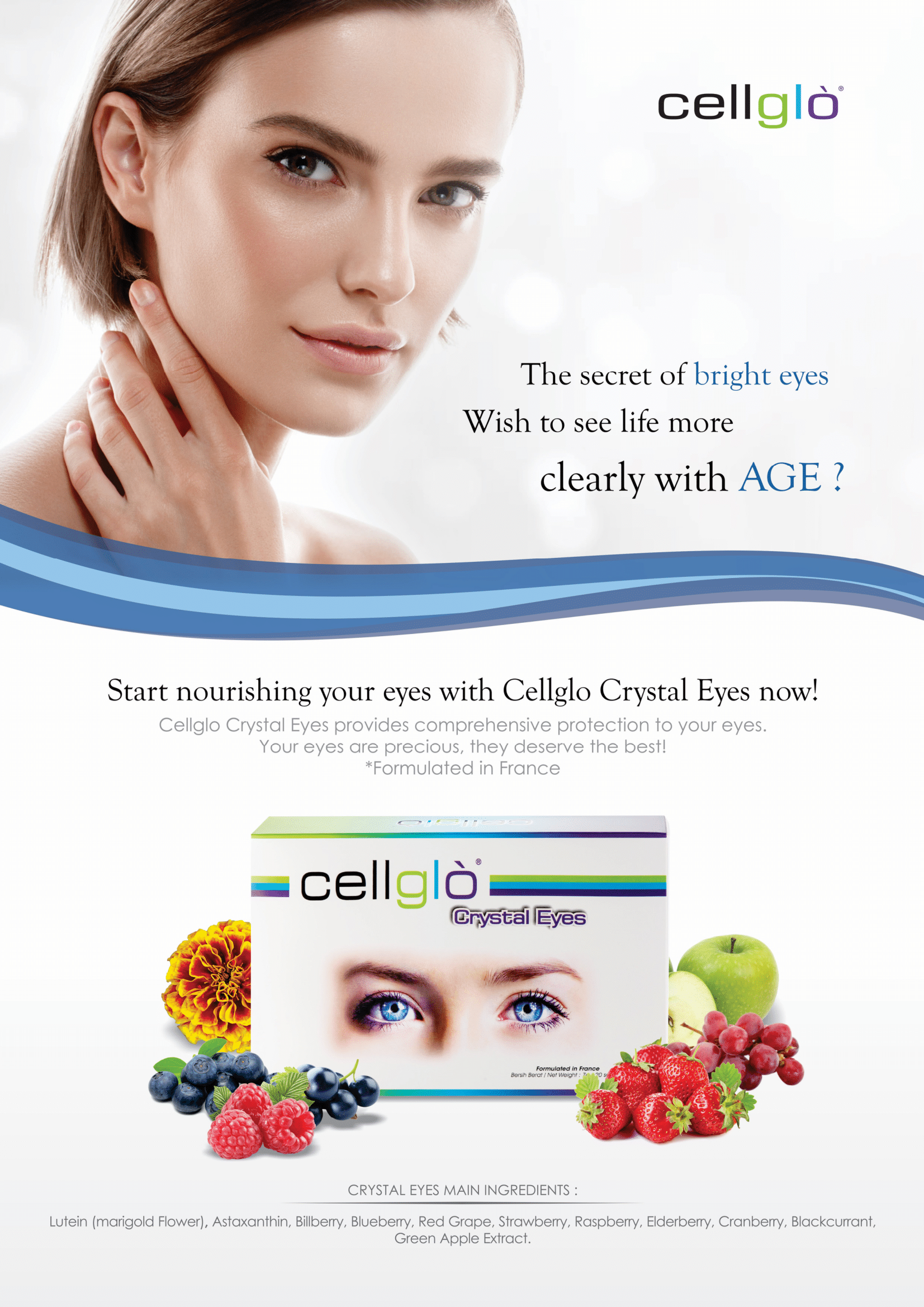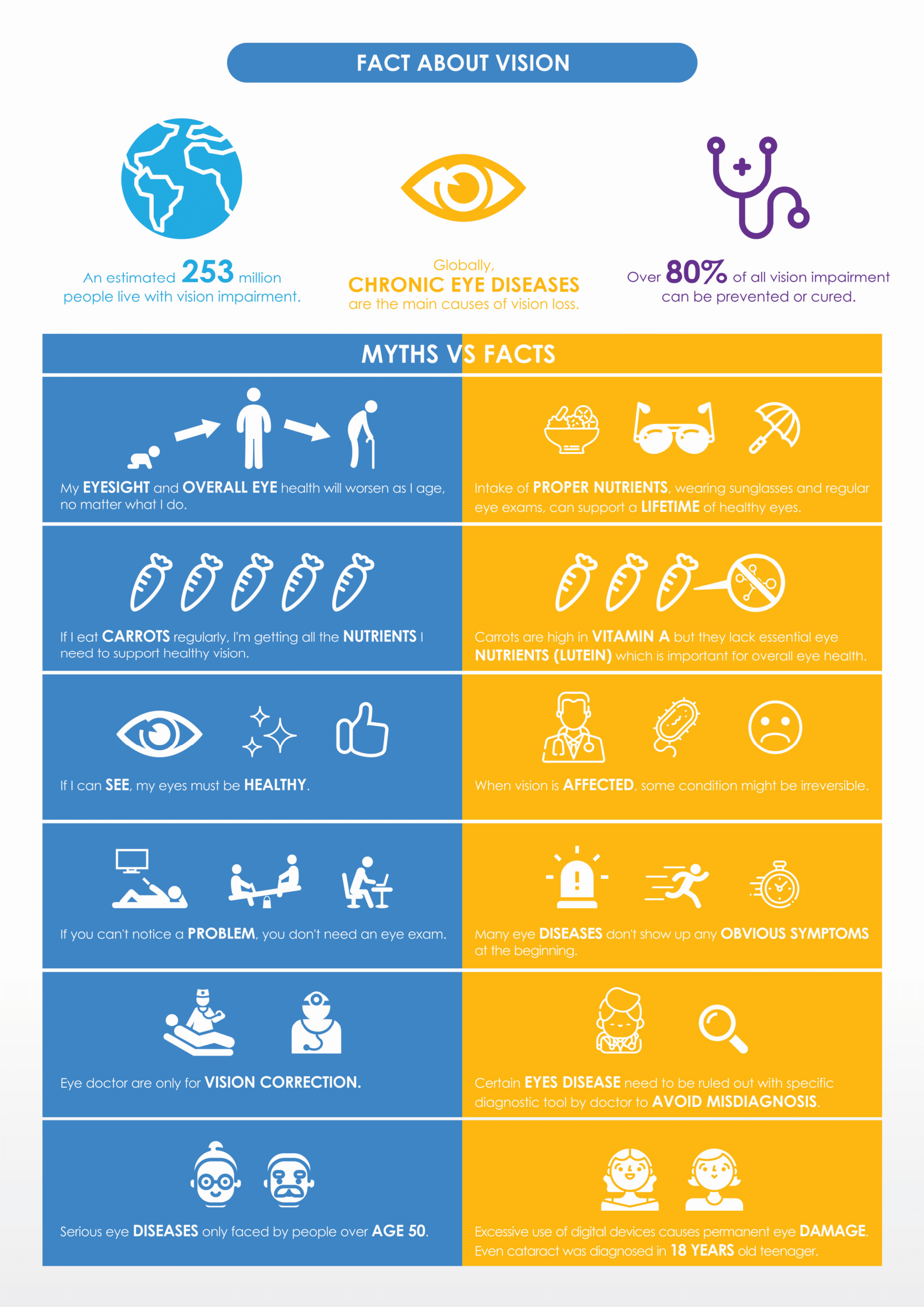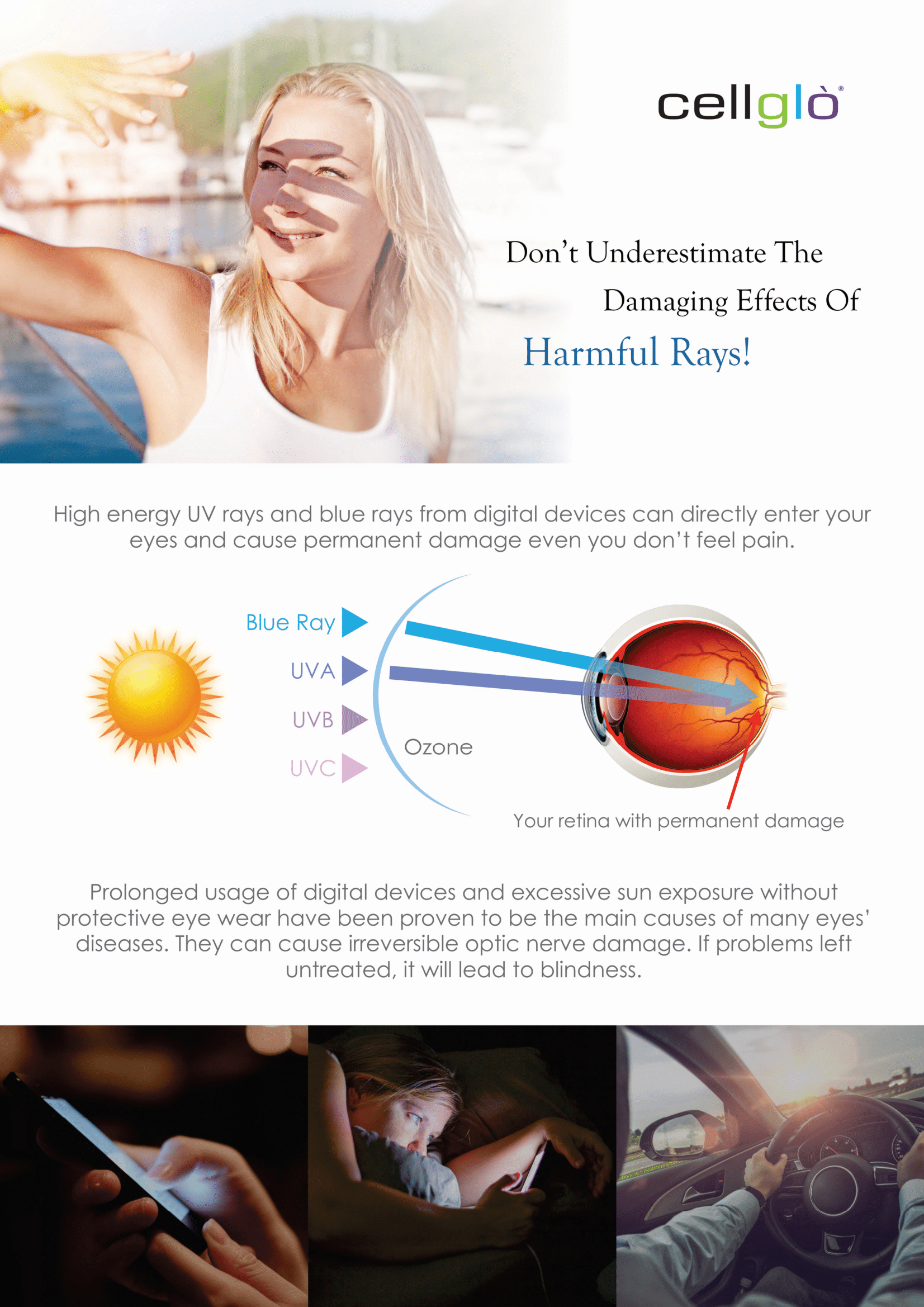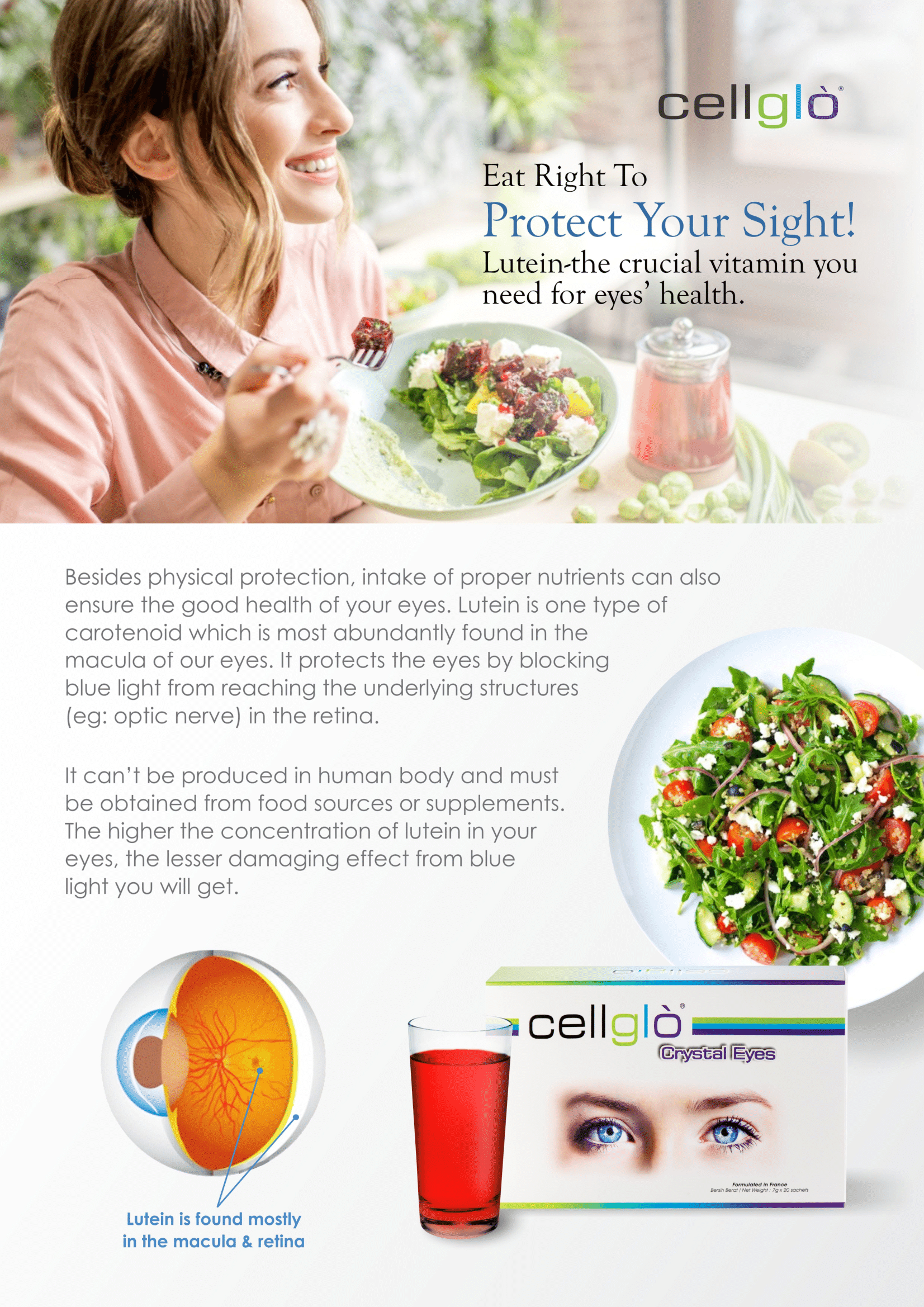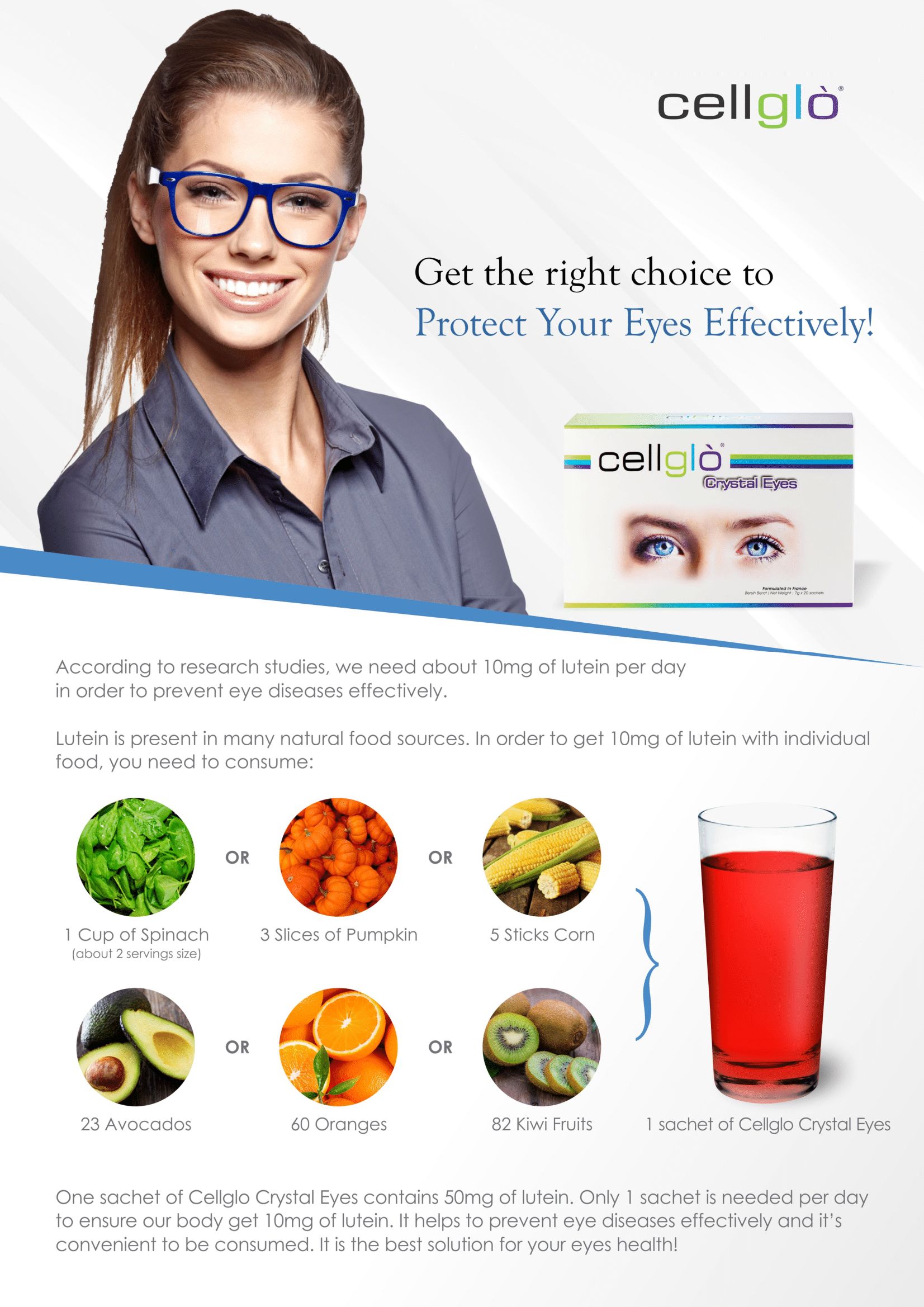 INGREDIENTS
Lutein, Astaxanthin, Mixed Berry Powder (Blackcurrant, Blueberry, Cranberry, Elderberry, Raspberry, Red Grape, Strawberry), Bilberry Extract, Malic Acid (Green Apple), Fructose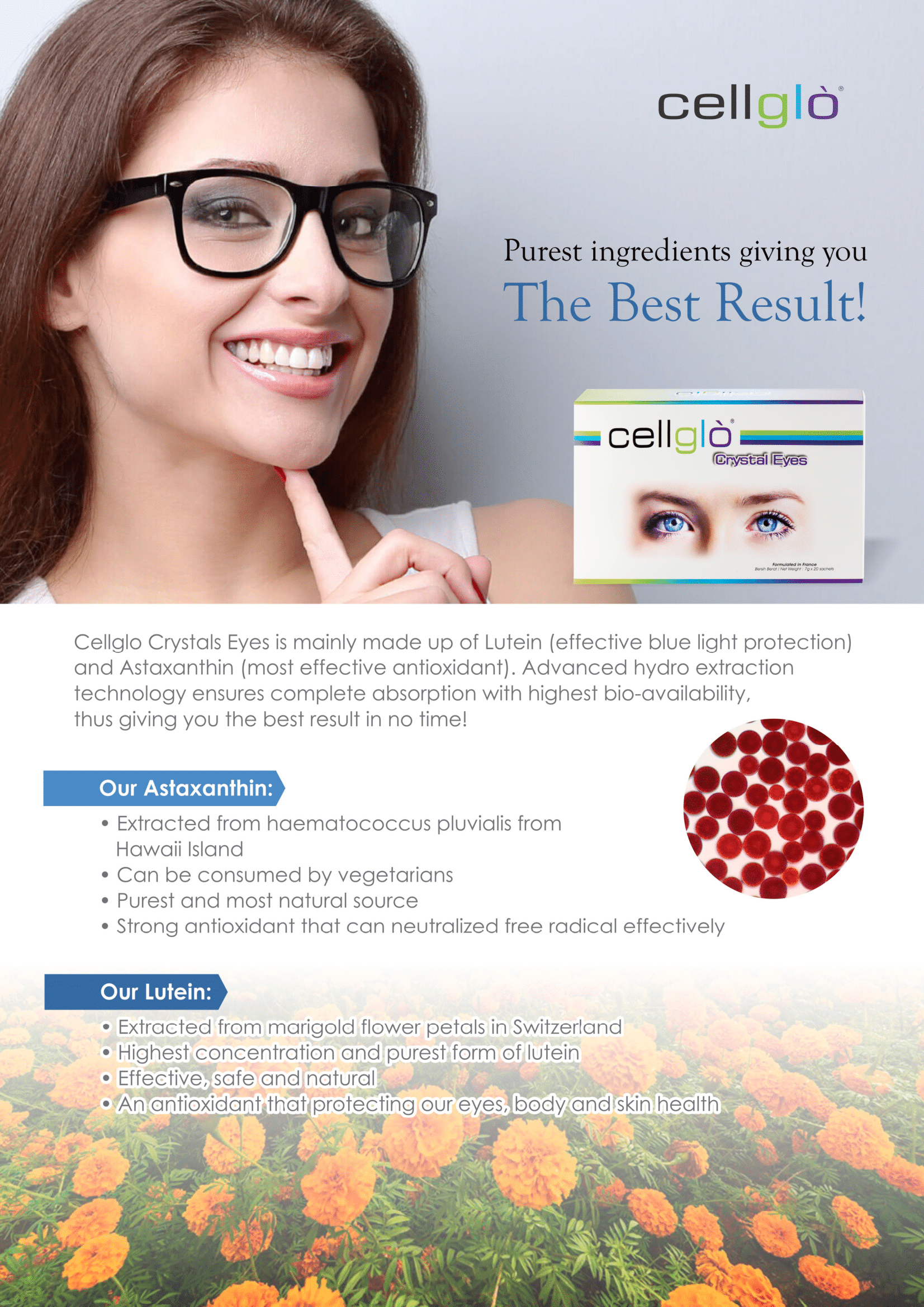 DIRECTIONS
Mix 1 sachet with 150ml of mineral water/filter water. Stir till the powder is dissolved and consume immediately. Recommended drinking in the morning before meal. Suggest taking 1-2 sachets daily.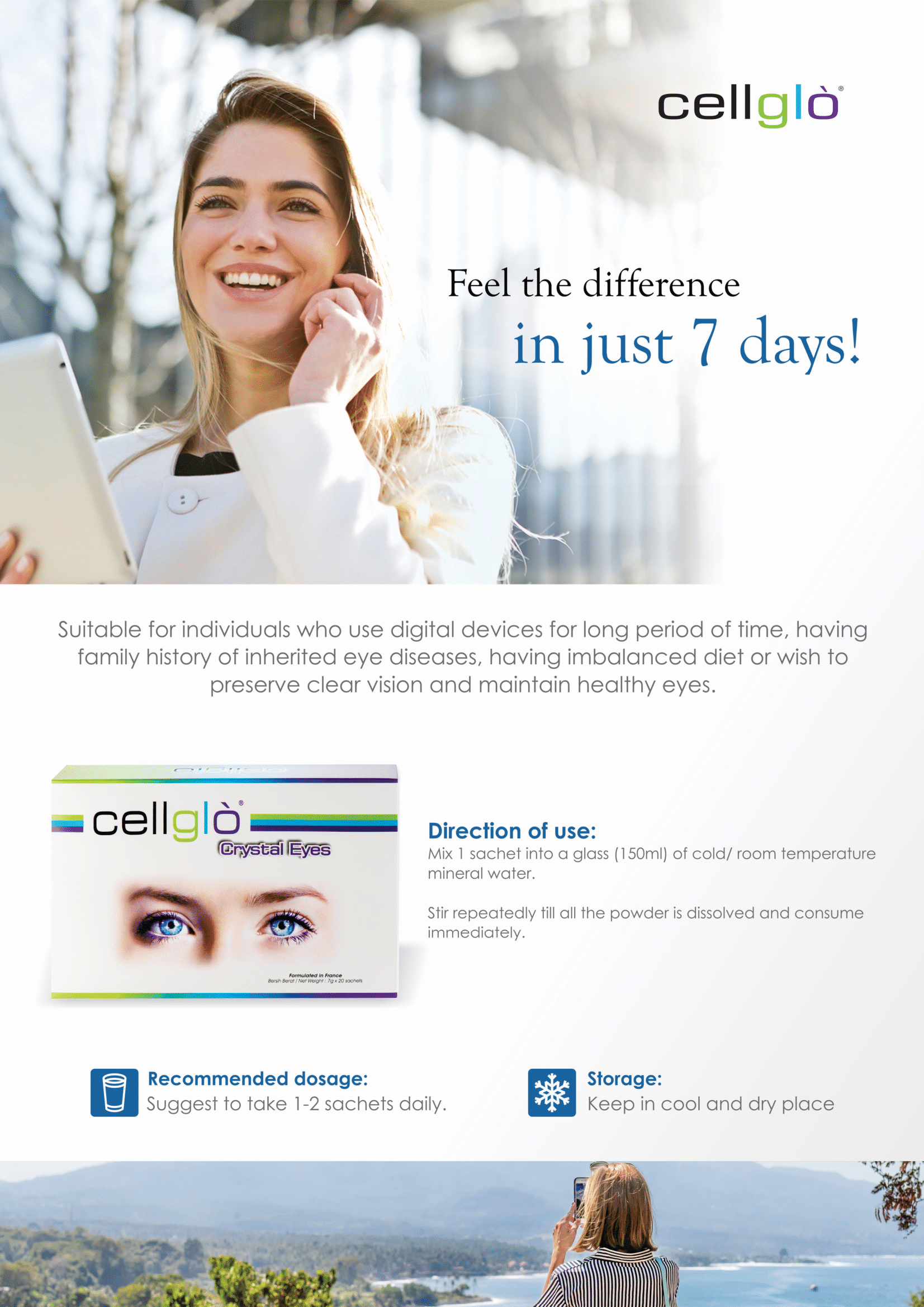 FAQ
Is Cellglo CE Eyes Powder a medicine?
Cellglo CE Eyes Powder is not a medicine. It is extracted from plants, seaweeds and fruit extract to improve common eye problems. It is a functional food.

---
How to improve eye problems?
Cellglo CE Eyes Powder is rich in natural nutrients and high antioxidants needed by our eyes, including Lutein, Astaxanthin and 9 types of berry extracts. Lutein mainly protects the eyes from harmful light (blue light and ultraviolet light). Highly effective anti-oxidant Astaxanthin can help anti-ageing, effectively prevent and improve ageing-related eye problems (cataracts, presbyopia, floaters, etc.). The berry extracts help to relieve eye fatigue and promote blood circulation in the eyes. This formula can fully protect your eyes and effectively help improve and prevent 11 eye problems.
---
What does Cellglo CE Eyes Powder taste like?
It tastes like Ribena so even kids will love it.
---
Is Cellglo CE Eyes Powder suitable for all people?
Cellglo CE Eyes Powder does not contain any preservatives, gluten, genetically modified ingredients or artificial colourings. Adults and children above 7 years old can consume one sachet a day. Children aged 3 to 6 are recommended to consume up to half a sachet a day. You may consult your doctor if you are pregnant.
---
Can diabetics consume Cellglo CE Eyes Powder?

Generally, diabetics are suitable to consume because Cellglo Crystal Eyes only contains fructose from natural berries. If you have severe diabetes, you may consume a half sachet on an empty stomach to test whether the blood sugar index is affected or consult your doctor if needed. It is generally recommended to drink one sachet a day for diabetics.
---
How long does it take to get results?
The effect varies from person to person. If the eye problems are mild (such as dry eyes or eye fatigue), the effect can be seen in a week. If the problem is more serious (such as high myopia or floaters), it will usually improve in about two months on average. The time required also depends on the individual's physical condition and absorption of the medication.
---
Why is Cellglo CE Eyes Powder powdered?
The absorption rate of the powder by our body is stronger than that of the capsule. The absorption rate of the powder by our body is 98% to 100%, whereas for the capsule is 5% to 18%. At the same time, children tend to accept powdered supplements.
NET WEIGHT
7g x 20 sachets / box
TESTIMONIAL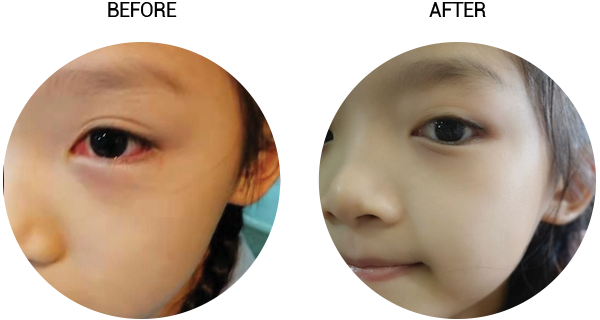 Our Happy Customer 1
"My daughter suffered from strabismus and had to go through eye surgery, I let her drink Cellglo Crystal Eyes every day after the eyes surgery, it helps her eyes to recover quickly."
Our Happy Customer 2
"I had a nasty eye infection in my left which affected my sight. I couldn't get to the doctor due to the pandemic. I got Crystal Eyes online and used it as per the instructions, and within a few hours the infection had cleared and my sight returned to the normal, good stuff!"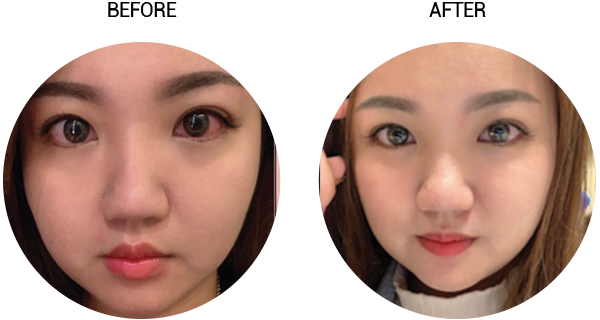 Our Happy Customer 3
"I'm suffering from eye infections because I often wear contact lenses for long hours. I took 5 sachets of Cellglo Crystal Eyes and no more infections."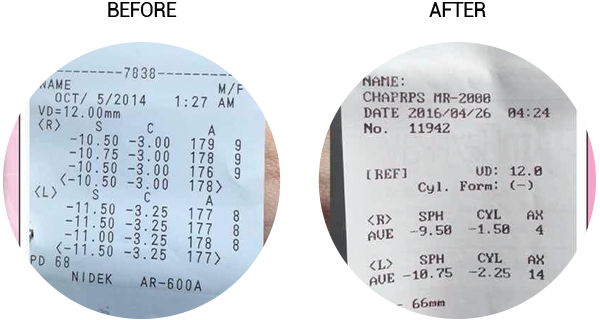 Our Happy Customer 4
"I know this product online from Cellglo authorized agent, Joy Makers. I followed the instructions to take 2 packs every day due to my high myopia, surprisingly after consuming for some time it has dropped from 1050 to 950; whereas astigmatism dropped from 300 to 150, I feel really happy about this!"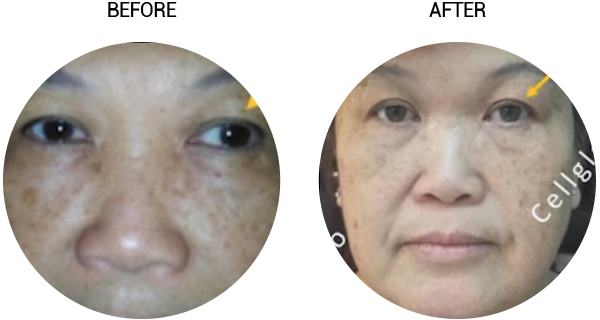 Our Happy Customer 5
"I have lazy eyes recently due to too much screen time. But my eyes got better after I started to drink Crystal Eyes for some time. I love the Ribena taste as well."
Customer comments
| Author/Date | Rating | Comment |
| --- | --- | --- |